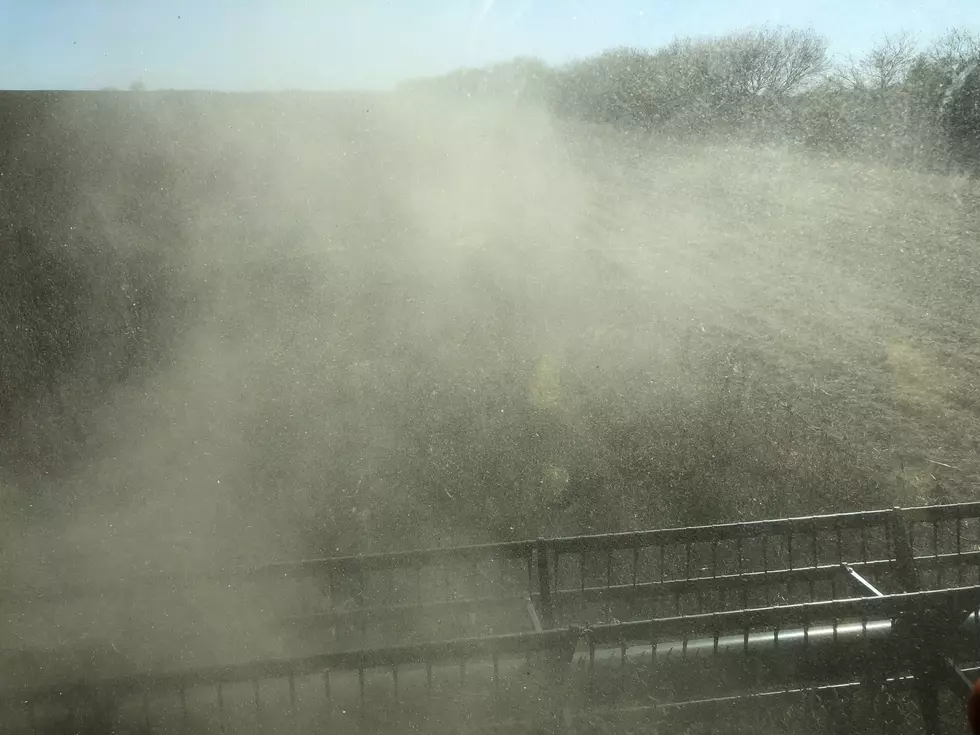 Weekly Weather and Crop Update
Combine Bean Dust. File Photo by Jerry Groskreutz
The 2020 growing season "officially"came to an end last week with a temperature of 29 degrees at the Southern Research and Outreach Center at Waseca. It was right on schedule as the median first frost date at Waseca is October 1st. Temperatures last week averaged 48 degrees and that was 5 degrees below normal. because it was so cool we only gained 6.5 growing degree units before the frost.
The grand total growing degree units for the 2020 season came in at 2601 and that was 4.5 percent above normal. Our season average growing degree units is 2490. Bean harvest in our area continues to advance very quickly. By the weekend there will not be many bean fields left to be harvested between Faribault and the farm by Wells. In our area I am hearing of some tremendous bean yields!
I am sure almost all farmers will begin to harvest corn as soon as they are finished with beans. I  have heard of very good corn yields but not a lot has been harvested yet. I have also heard the moisture levels have been dropping quickly with the warm sunny days and wind. The weather for the most part has been almost perfect the entire growing season. Lets hope it holds for another month or so!
YUM: 10 Foods That Are Totally and Absolutely Minnesota