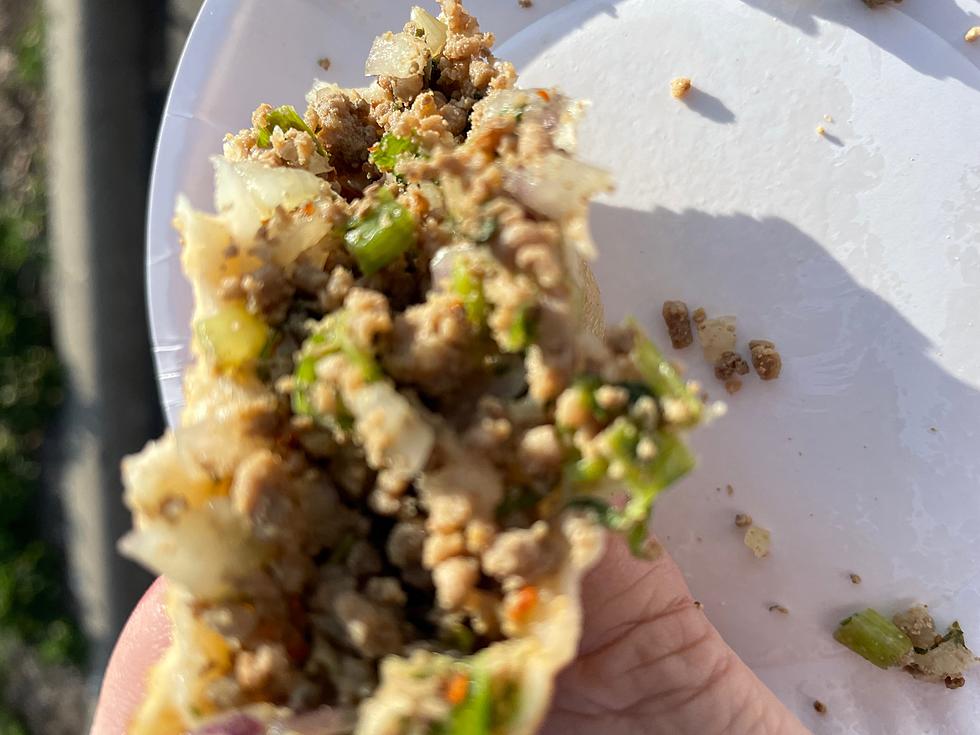 Night To Unite in Faribault Will be Busy
My partially devoured Sambusa. 2022 File Photo by Gordy Kosfeld
John Sherwin, Faribault Police Chief says there will be approximately a dozen Night to Unite neighborhood parties on Tuesday, August 1, 2023.
Some of them requested not to make public their location.  Faribault Police agreed to honor their requests.
Ten Night to Unite Parties that are happening include:
19 W. Division Street (Buckham Center) is city sponsored
415 Littleford Lane
3009 8th Ave. NW
528 4th Ave. NW (The River Church)
1156 Kingswood Crescent
2704 Village Drive
204 2nd St. NW (First English Lutheran Church)
Meadow's Park (across from Milestone)
2275 4th St. NW
1100 Ninth Ave. SW (St. Luke's Church)
Below is a Google Map made by City of Faribault Communications Manager Brad Phenow.
Last Thursday, July 27, 2023 Sherwin was a guest on the KDHL AM Minnesota program and said he was looking forward to this year's Night to Unite event.
Here is information about the event at Buckham Center with the Library, Community Center, Buckham West and Faribault Chamber and Main Street Program all co-hosting.
MUSIC/EVENTS
5-6 p.m. – Music by Eclipse
6-6:15 p.m. – MN Correctional Facility K-9 demonstration
6:15-7 p.m. – Live music continues
Bounce House - Hula Hoops - Gaga Pit - - Free Food  includes Sambusa, Hot Dogs, Freezees, Water, Public Safety Vehicles - Mascots - K-9 from MN Correctional Facility - Elected Officials, Sidewalk Art,  and more.
Sherwin said last year he enjoyed the best "street taco" he has ever tasted at one of the parties but he would not specify which one.  He did say it was a south Faribault event.
The Faribault Police Chief also stated a number of requests were made for Faribault Fire Department trucks at events.  They will accommodate as many as they can.
Northfield Police Department has a YouTube video from 2021 on their website you can view
here.
I could not find a listing of neighborhood events in Owatonna on their City or Police Department Website pages or social media sites.
No information specific to Rice County Sheriff's Office Night to Unite events could be found either. Nothing on Facebook or Rice County Website or Sheriff's Office page on county website.
Top 10 Things Every Kid Who Grew Up in a Small Town Did
As a small town kid you probably did one of these things
.