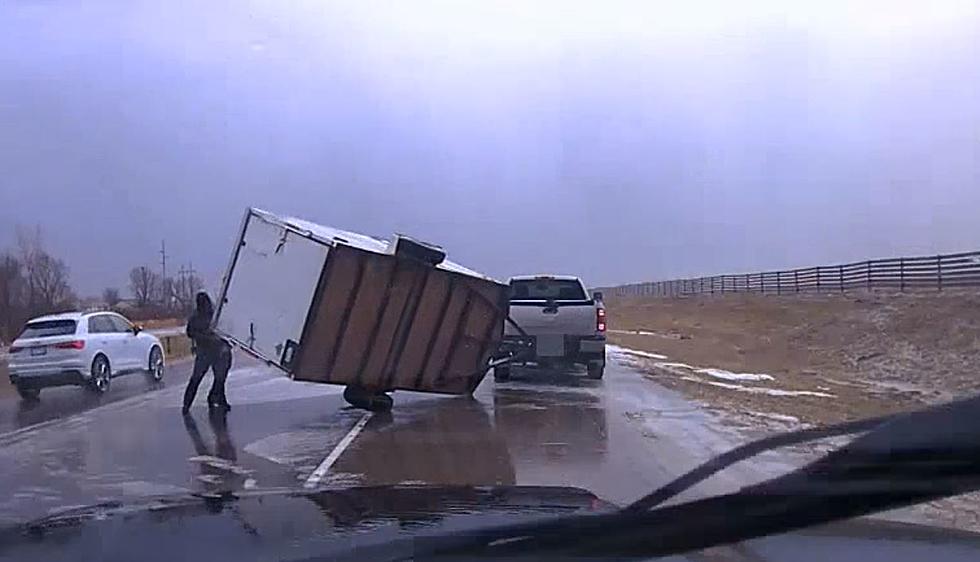 Rice County Road Deaths Review Shows Distracted Driving is Factor
Image Credit: Rice County Sheriff's Office via Facebook April 2022
The Rice County Safe Roads Fatal Review Committee recently met to go over 2023 fatal and serious injury crashes to date on area roads.
January through August was reviewed with preliminary data showing there have been 9 fatal crashes involving 11 fatalities in addition to 15 serious injury crashes with 28 people suffering serious injuries.
This is the most fatalities in Rice County since 2008 when there were 12.
There have been 4 fatal and 3 serious injury crashes on I-35 in Rice County.  One of the three serious injury events involved  six vehicles with 2 serious injuries.
MnDOT reported appropriate signage was in place in the construction areas where these crashes occurred.
However, after the series of fatal crashes in August additional dynamic flashing signs were installed along with rumble strips to alert drivers of the construction zone and possible slow or stopped traffic ahead.
Upon preliminary review those crashes appear to be related to driver distraction and speed.
Of the 11 fatalities reviewed by the committee, 9 were drivers, 2 were passengers, 7 male, 4 female.
Three drivers were 65 years or older, two drivers 60 years and older.  All 11 had zero alcohol, however one is unknown for drugs.
Seat belts were worn by 10 of the 11 fatalities.
The Committee is comprised of staff from Rice County first responder/law enforcement agencies, Rice County Public Health, Rice County Highway, and the Minnesota State Patrol and MnDOT.
This Committee reviews each crash in detail, if the crash reconstruction/investigation is complete.  If there are criminal charges pending, there is no review until after the court case is complete.
This year because of the number of fatalities and serious injury crashes still under review, the committee was only able to receive a status update from each of the responsible law enforcement agencies.
Two from Rice County Sheriff's Office, three Northfield Police, four Minnesota State Patrol.
The Committee reminds motorists about the dangers of distracted driving.  Pay attention and focus!  Drivers need to obey posted speed limits, which are a guide when road conditions are ideal.  Be alert to traffic signs alerting of upcoming construction zones and slow down!
The Toward Zero Deaths Southeast Minnesota Safe Roads Coalition says these crashes are preventable!
The Fatal/Serious Injury Review Committee extends their sympathy tyo those who have lost a loved one to traffic crashes.
They ask us all to drive safely and assist them in reaching their goal of zero deaths on Rice County roadways.
Cheers to 100 Years: 2023 Wyoming Homecoming Parade
The University of Wyoming celebrated 100 years of Homecoming festivities this year.
Gallery Credit: Nicole Sherwood