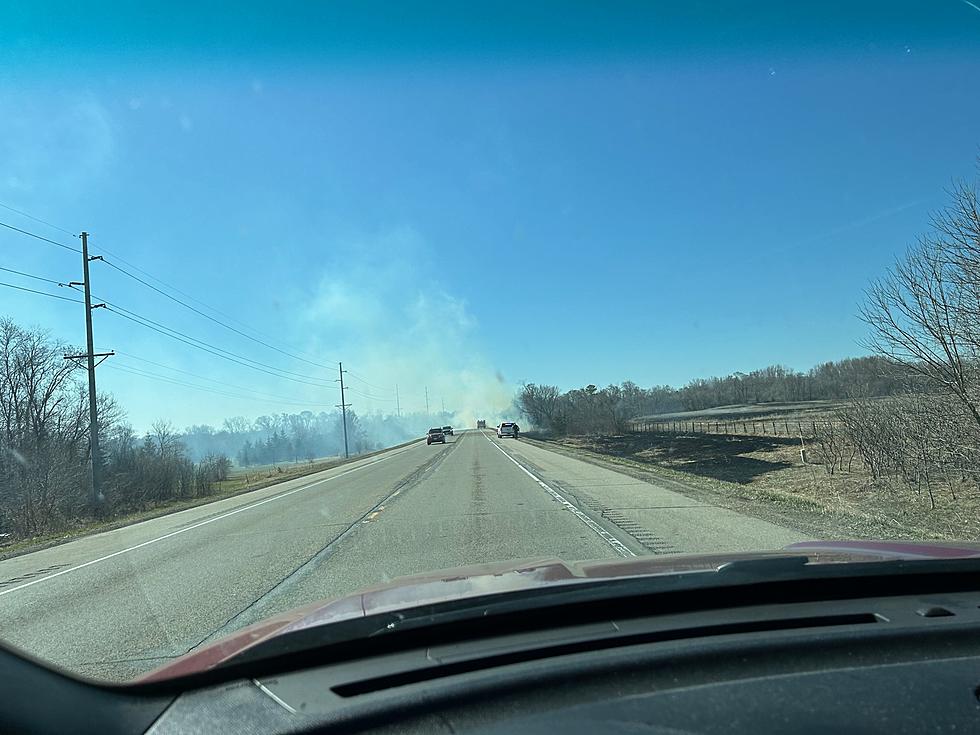 Keep Those Butts in the Vehicle
Grass Fire Along Highway 3 South of Rice County Landfill. Photo by Gordy Kosfeld
On my way back from Northfield this morning I came upon a grass fire about a mile south of the Rice County Landfill.
Smoke was rolling across Highway 3 slowing traffic in each direction.  Most of the fire appeared to be under control by the time I arrived but firefighters were still working with some orange flames in the west ditch.
An all-terrain grass fire vehicle was heading to the location.
You can see in the picture a significant portion of the ditch was charred.
A reminder for everyone to keep their cigarette butts in the vehicle not only today but every day.
It has not been confirmed that's what caused this grass fire but it is more than likely the cause.
Windy conditions along with dry grass are the perfect recipe for a grass fire.
10 Tips To Prevent Wildfires
Smokey The Bear said it best, "only you can prevent wildfires." Well, it's a lot easier said than done, Smokey. Great name for a bear trying to warn us about fire hazards, by the way.
In order to prevent wildfires, you have to first know how they can be prevented. Here are 10 tips provided by the Department Of Interior that will help you in your every day life, so you can enjoy being outside, camping, and having bonfires without it turning into a problem.
Here are their 10 tips, along with some simplified explanations from me.