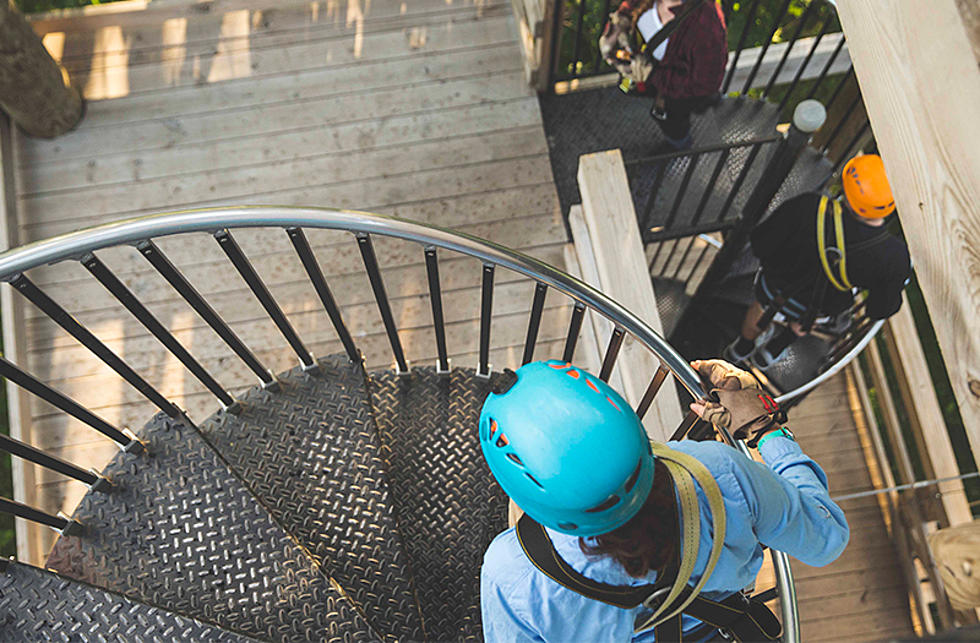 See Minnesota's Gorgeous Fall Colors From Above With the Ultimate Zipline Tour
Photo provided by Minnesota Ziplines
Brainerd's Zipline Tour is exactly what you will want to check out if you love Minnesota's fall colors but want to take them in with a little more adventure.
If you haven't tried out zipline tour's yet, I highly recommend them as you get a beautiful view but with something a little bit different and adds a little bit of excitement to the trip. I have ziplined one time, and it was one of the most fun things I have ever done. You really do pick up speed and get the chance to do something different.
According to Only In Your State, Brainerd's Zipline Tours is a tucked away attraction that is fun for everyone through the Pillsbury State Forest.
"Tucked away in the scenic Pillsbury State Forest, Brainerd Zip Tour offers visitors an unforgettable outdoor experience fueled by adrenaline and adventure. Prepare to be amazed as you experience Minnesota's landscape like never before."
The 2.5-hour trip is fun for everyone and an experience to check out for a different look at what Minnesota has to offer during one of the most beautiful times of the year. You can find out more on the zipline HERE.