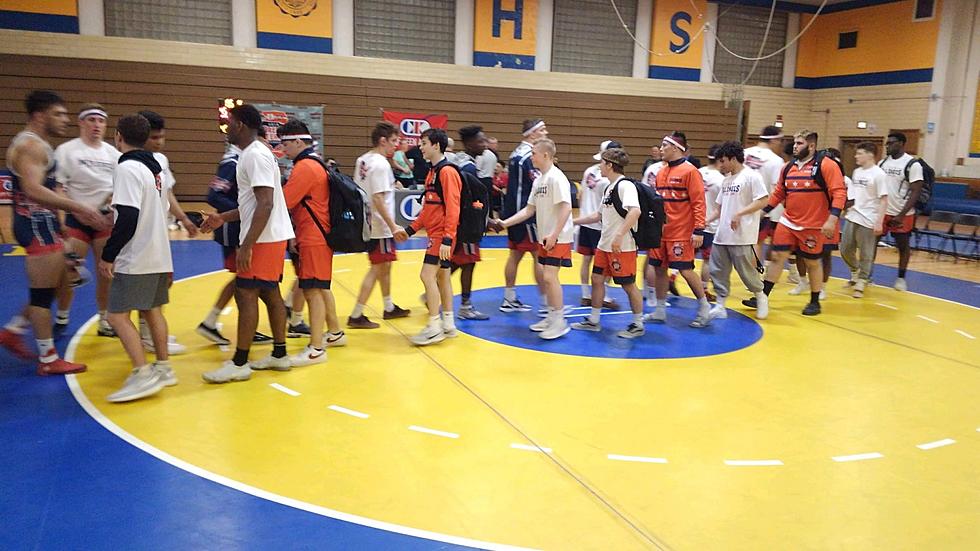 Owatonna's King Wins Dream Team Match
submitted by Scot Davis
Owatonna senior and the program's all-time leader in victories Cade King added another win to his prep career total Saturday night. King won his match in the Dream Team dual by major decision 13-5 over his Illinois counterpart in the 182-pound bout. The event pitted Team USA against Team Illinois and was held at Lyons Township High School in LaGrange, IL. King was the lone Minnesota wrestler on Team USA.
Former OHS coach Scot Davis coached King matside and said in a text message afterward, "It was an honor to sit in King's corner and coach him. Great young man...great wrestler."
Team USA won 45-6 Saturday, April 6. Davis reported on The Guillotine's Forum, "Looks like a blowout score, but there were several very good matches, won mostly by the USA Team." The event is sponsored by USA Wrestling and has had a few Owatonna connections over the years. Davis coached on the USA squad in 2009. Former Owatonna wrestler Eli Ross was a member of Team Minnesota against the USA squad in 2000 when Apple Valley hosted the meet.
King was the state runner-up during the Minnesota high school season, his third appearance in the state finals. He won the 182-pound title in 2018 while completing an unbeaten junior season. King will wrestle for South Dakota State University and study natural resources in the fall.