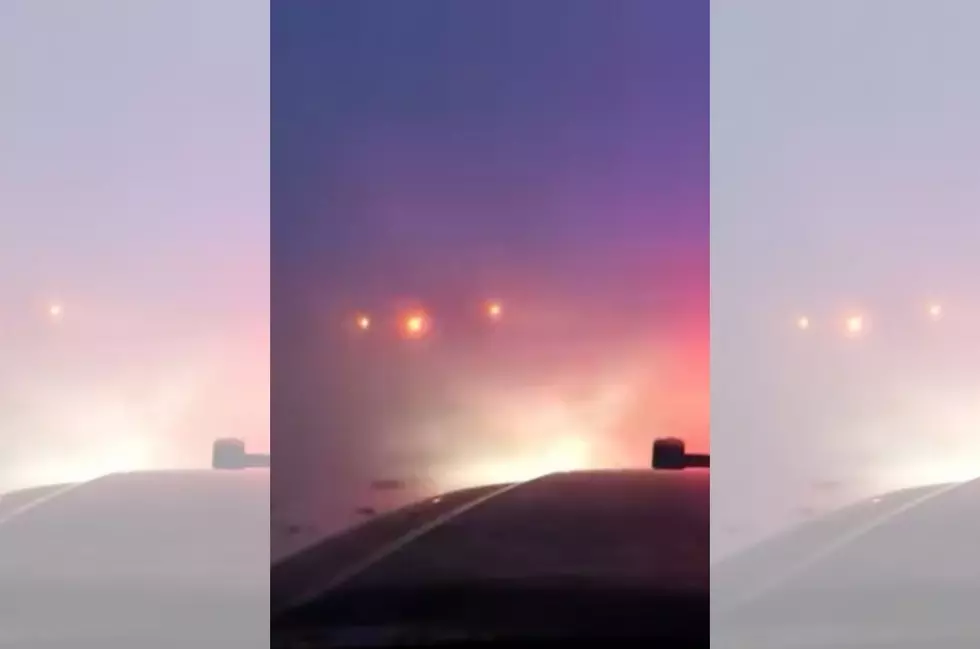 Minnesota State Patrol Shares Video of Whiteout Conditions in West Central Minnesota [WATCH]
Minnesota State Patrol via Facebook
Blizzard warnings or winter storm warnings are all over Minnesota today. In southeastern Minnesota, we're going to get this nasty, blowing snow this afternoon but parts of Minnesota are already experiencing it this morning. The Minnesota State Patrol shared a video on their Facebook page of whiteout conditions in west-central Minnesota already this morning.
The video looks pretty eerie. It looks like the sun was just coming up (or maybe it was already up and that's just how much snow was coming down), the snow is whipping everywhere, and you can see the squad car lights reflecting off of the blowing snow.
In the Facebook post, the Minnesota State Patrol says that in the video is a car that "went off the road into the median on Highway 10 between Moorhead and Glyndon". Just before this, a semi had rear-ended a car "on Interstate 94 between Moorhead and Barnesville". There were no injuries in either of the instances.
This type of weather may be headed our way, so this afternoon make sure to buckle up, drive slowly, don't forget to turn on those headlights, and if you don't have to drive, please stay home!
You can stay up to date on road conditions and the weather on our free app, which you can download below.
Enter your number to get our free mobile app
While you're hunkered down at home this afternoon and evening, I think it's the perfect excuse to cozy up and watch a holiday movie (especially since Christmas Eve is tomorrow!) Check out the top 10 best holiday TV specials below.
TOP 10: The best holiday TV specials of all time, ranked