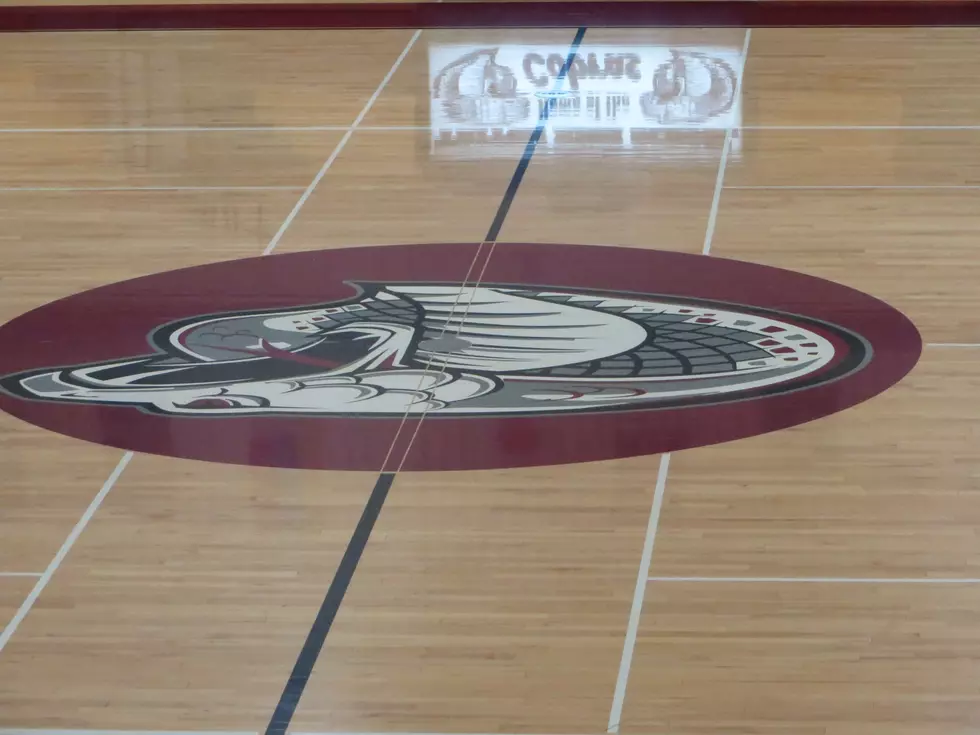 Kenyon-Wanamingo's Roosen and Bleess Score 1,000th Point
Triton Cobra Logo- photo by Gordy Kosfeld
Kenyon-Wanamingo seniors Savannah Bleess and Gavin Roosen scored their 1,000th points in games against Triton on Friday night.
The Knight boys game was on KDHL and Triton pulled away from a 17-16 halftime deficit to win 50-36.
Kenyon-Wanamingo jumped out to an 11-3 lead to start the game but saw Triton tie the game at 11.
Five-foot-10 Cobra sophomore Drew Kelly fueled the comeback with a couple of first-half  three-point baskets and finished the game with 16 points. Six-foot-6 junior Brody Bryngelson came off the bench to score seven second-half points and the Knights simply could not handle his size inside. Six-foot-1 senior Carson Johnson had all eight of his points in the second half for Triton.
Roosen scored 24 points in the loss for Kenyon-Wanamingo, with 13 of his points coming in the first half. No other Knight scored double digits in the game.
Kenyon-Wanamingo head coach Ross Peterson told KDHL after the game he couldn't believe the number of uncontested layups his team missed.
Triton head coach Zak Hanegraf said he told his team at halftime to be more aggressive on offense and he felt the pressure defense his team exhibited in the second half helped fuel that energy.
Kenyon-Wanamingo dropped to 0-14 in the Hiawatha Valley League and 1-22 overall, and Triton is 3-11 in HVL play and 9-15 overall.
Savannah Bleess tallied her 1,000th point in the Castle against Triton. Kenyon-Wanamingo ran away with the girls game, winning 73-31.
Earlier this week, fellow Knight senior Mara Quam surpassed the 2,000 point mark.
It can't be too often that three classmates reach those lofty milestones in the same season and, of course, Roosen and Bleess passed 1,000 points on the same night.