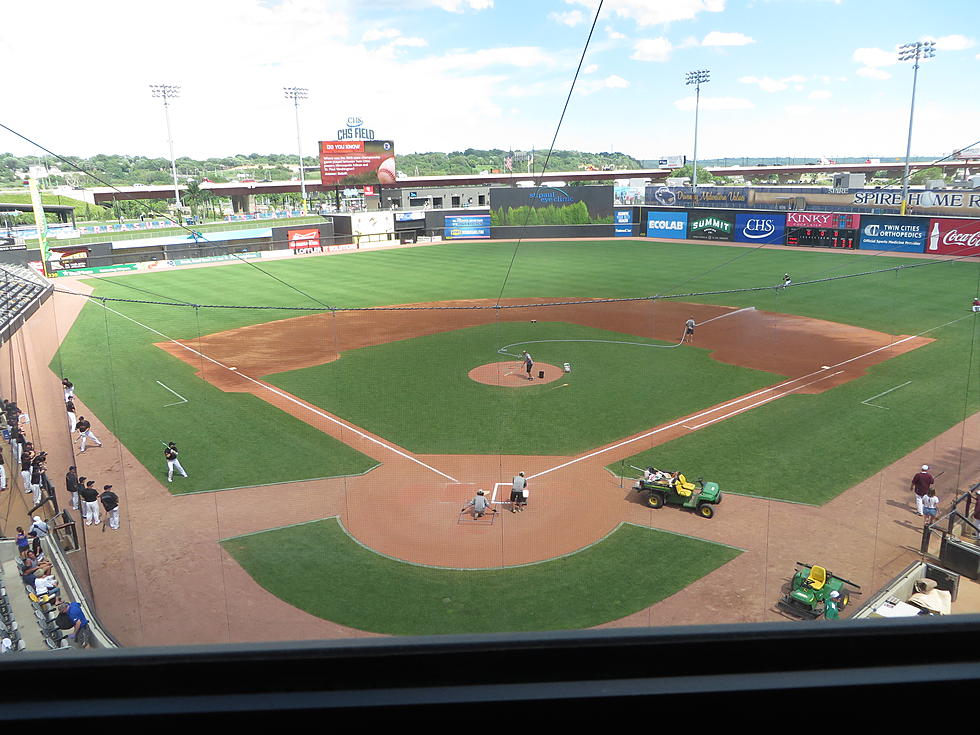 Farmington is Top Seed at State AAAA Baseball Tournament
CHS Field, St. Paul, Mn. Photo by Gordy Kosfeld
Farmington was chosen top seed by the coaches involved in the Class AAAA MSHSL State Baseball Tournament which opens Tuesday at CHS Field in St. Paul.
The TIgers (21-3) have a QRF (Quality Results Formula) #1.  That would be the best in their class.
Farmington opens with Park High School (18-7) as their random draw opponent at 10:00 a.m. on Tuesday, June 14, 2022.
The Wolfpack of Park of Cottage Grove has a QRF #9 with 6.9 runs scored each game and average opponent scoring of 4.6 runs.
Farmington averages 7.5 runs and allows 2.5 per contest.
#2 seed Stillwater Area Ponies (20-4) compete against Sartell Sabres (14-10) at 4:30 p.m.  The Ponies QRF #2, Sabres QRF #21.
Sartell scores 6.5 runs and gives up 4.2 each game.  The Ponies gallop over home plate 9 times a game, their opponent 3.3 times.
#3 seed Andover Huskies (20-4) has a QRF #3 and opens action against Chanhassen Storm (16-9) with QRF #23.
The Huskies score 6.9 runs, give up 2.8 and have won 18 straight games.
The Storm give up 2.4 while scoring 6.0 runs per game.
#4 seed Maple Grove Crimson (19-4) have QRF #4 and tangle with #5 seed St. Louis Park Orioles (18-7) at 1:00 p.m.
The Crimson average 6.5 runs and allow 2.6 runs per game and the Orioles give up 3.1 while scoring 5.8 runs.
The top seed Semifinals are Noon Wednesday, June 15, 2022 at CHS Field St. Paul.
Bottom bracket Semifinals  2:30 p.m at same location.
Consolation bracket games Wednesday are scheduled for Parade Stadium in Minneapolis at 9:00 a.m. and 11:30 a.m.
Consolation Championship scheduled for 2:00 p.m. Wednesday, June 15, 2022 at Parade Stadium.
Third Place game is 5:00 p.m. Wednesday at CHS Field.
MSHSL Class AAAA State Championship game will be 7:00 p.m. Friday, June 10, 2022 at Target Field in Minneapolis.
Some pretty cool stuff here.
LOOK: MLB history from the year you were born
Stacker
compiled key moments from Major League Baseball's history over the past 100 years. Using a variety of sources from Major League Baseball (MLB) record books, the Baseball Hall of Fame, and audio and video from events, we've listed the iconic moments that shaped a sport and a nation. Read through to find out what happened in MLB history the year you were born.