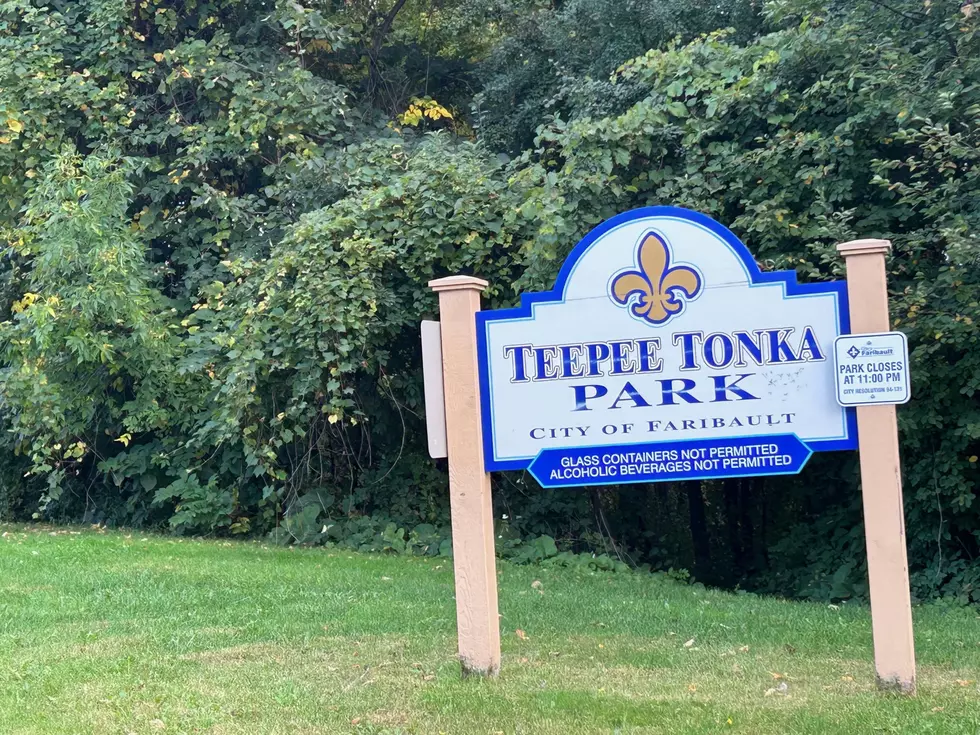 Faribault Weekend Shooting Stems From Botched Drug Deal
Teepee Tonka Park Sign at Entrance. Photo by Gordy Kosfeld
Faribault Police Chief John Sherwin issued a News Release Monday afternoon about a shooting with injuries that occurred Saturday night.
Sherwin says the investigation into what led to the shooting in Teepee Tonka Park not far from the historic Viaduct is ongoing.
However, the News Release states, "At the hospital, officers encountered a 23-year-old Faribault male who was suffering from a shotgun wound to the upper chest and shoulder.  The victim provided limited information to officers, but indicated the shooting occurred during a botched drug transaction."
The news release stated the incident happened on Saturday, September 18, 2022, at 5:29 p.m.  While on their way to the reported Teepee Tonka Park shooting, "an involved party contacted Dispatch, indicated a victim had been shot with a shotgun, and they were transporting the victim to Allina Health Faribault Medical Center."
"Officers responded to both the hospital and the park."
"Due to the nature of the victim's injuries, he was stabilized at Allina Health and airlifted to Hennepin County Medical Center for surgery."
The News Release concludes, "Officers at Teepee Tonka Park located evidence of a shooting scene and encountered other involved parties, including a vehicle that had been struck by gunfire.
Two involved vehicles were impounded as evidence and both a shotgun and handgun were recovered.
Recovery of the involved firearms led to the arrest of Dorian Steven Hutchens, 26, of New Richland, Mn. for being an ineligible person in possession."
At last report, the shooting victim remains hospitalized in stable condition authorities stated.
READ MORE: Inspiring Minnesota Stories From the Coronavirus Pandemic