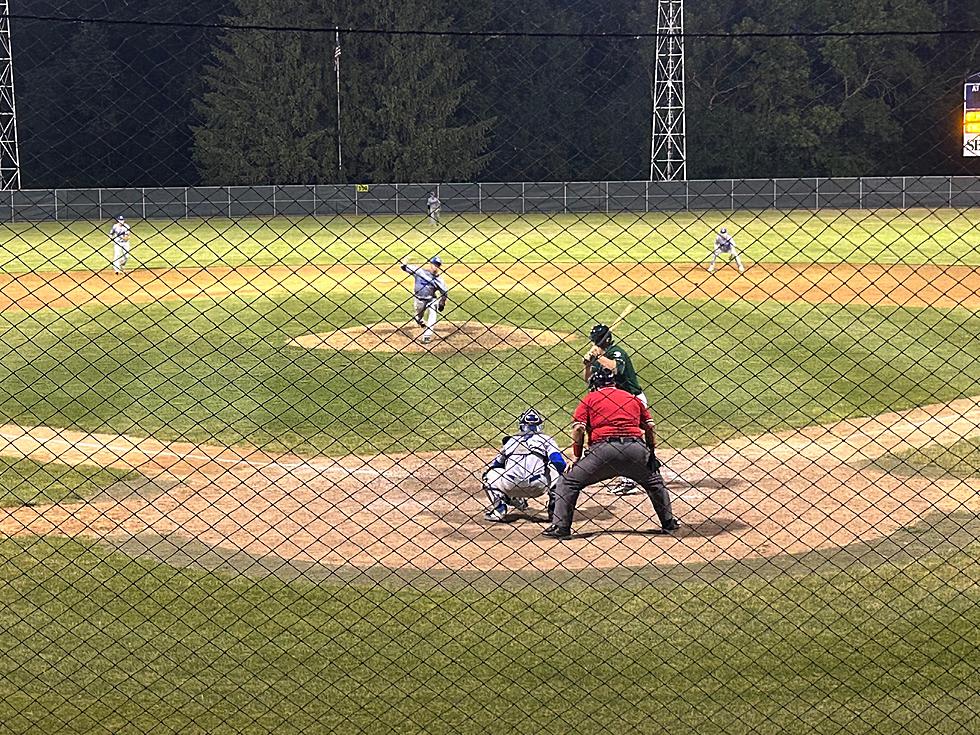 Faribault Lakers Edge St. Patrick
Jake Petricka, Faribault Lakers Pitches at Bell Field. Photo by Gordy Kosfeld
Fans attending a Minnesota amateur baseball game at Bell Field in Faribault were treated to an entertaining game on Wednesday, June 21, 2023.
Defending Dakota-Rice-Scott League Champions St. Patrick were defeated 3-2 by the Faribault Lakers.
Aiden Tobin delivered a two-out two-strtike single for the game winning hit for Faribault in the bottom of the 8th inning.  Jaker Petricha got the win  after following a strong starting pitching performance by Egan Bonde.
Bonde went the first six innings throwing 94 pitcvhes, 60 strikes with 3 strikeouts, 1 walk, 5 hits allowed and 2 runs.
Petricka finished the last three innings with 36 total pitches, 29 strikes, no walks, 1 hit allowed and 7 strikeouts.
The Lakers opened the game by scoring two runs in the bottom of the first inning.
Tobin drew a four-pitch walk to start the inning.  Joe Grote clubbed a one-out single.  Nick Rost belted a 3-1 count pitch for a 2-run double.
The Irish answered in the top of the fifth inning.  With two outs Jack Friedges walked on the 7th pitch of his at bat.  Ryan Friedges jumped on a 1-0 count pitch for a 2-run home run.
Faribault had the bases loaded in the 5th inning with no outs and dd not score.
Petricka and Dylan Valentyn achieved walks to begin the inning and Jack Jandro executed a perfect base hit bunt,
The Lakers could not get any runs to score with a strikeout, line out and fly out ending the threat.
Faribault ended the game with 11 runners left on base, 7 in scoring position.  St. Patrick stranded 7 on the bases with 5 in scoring position.
The Lakers also had 3 errors in the game.
The Irish Collin Denk started the game on the mound.  He went the first four innings with 2 hits allowed, 2 runs, 2 walks, 3 strikeouts, 52 pitches thrown, 33 strikes.
Brady Flicek went the next two innings and threw 50 pitches, 27 for strikes.  3 hits allowed, 3 strikeouts, 2 walks.
Viktor Poinar took the loss while throwing the last two innings.  He struck out two Lakers, walked 3 and allowed 3 hits.  Poinar had 54 pitches thrown, 30 for strikes.
Faribault improved to 8-6 and travels to Montgomery Friday while St. Patrick dropped to 7-6 and entertains Miesville Friday night at 7:30 p.m.
Mt. Dew Ice Cream!