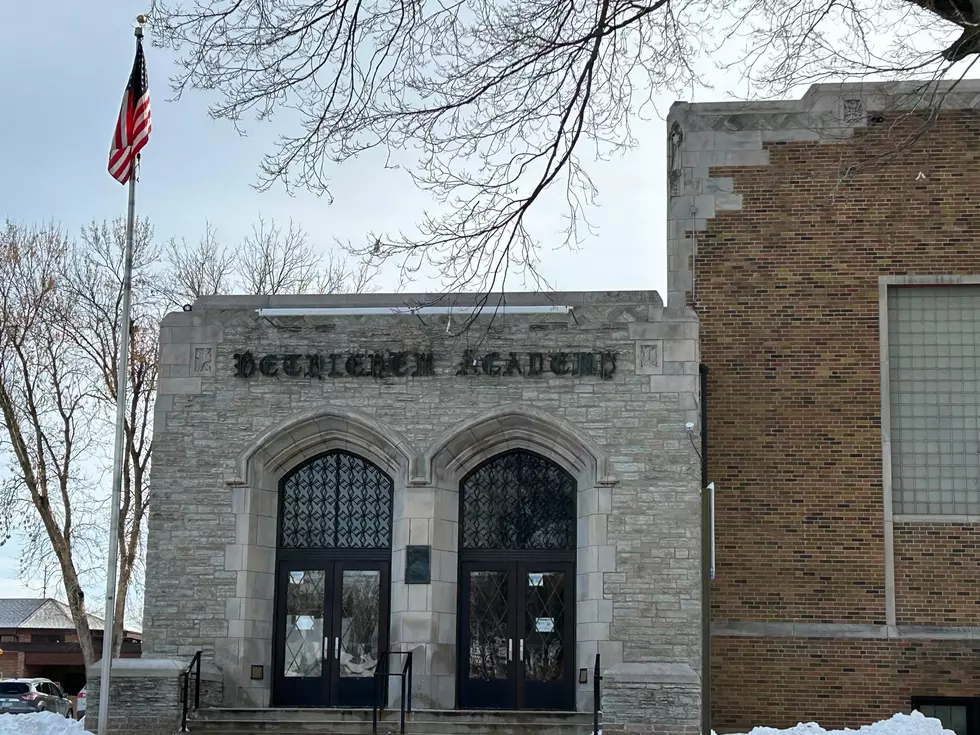 Bethlehem Academy Boys Basketball Wins in Bloomington
Bethlehem Academy in Faribault, Mn. Photo by Gordy Kosfeld
The Faribault Bethlehem Academy boys basketball team improved their record to 2-0 with a 64-41 win last night over United Christian Academy in Bloomington.
The Cardiinals jumped out to a 32-20 lead at the half and never looked back while owning the glass. BA had 44 rebounds total, 17 offensive with Hudson Dillon amassing 12 points, 15 rebounds, 5 assists in the lopsided affair.
Bethlehem Academy Head Coach Ed Friesen says, "An ugly win is still a win."
For the second straight game the Cardinals struggled at the free throw line.  In their season opening victory over Wabasha-Kellogg last week they missed 18 of 26 free throws shot and Monday they missed 11 of 19.
Aaron Huerta also had a double-double for BA with 20 points, 11 rebounds.  Senior Charlie King added 12 points, 8 rebounds.
Trey Gaytan finished with 15 points for the Cardinals.
United Christian Academy announced plans recently to construct a new school in Lakeville. They have broken ground on a 45 acre site off I-35 and County Road 70.
The 180,000 square foot school will be built to educate approximately 1600 PreK through 12th grade students in the south metro.
The Thunder website timeline states  Pre-K will start next summer for up to 150 students.  In the fall of 2025 they anticipate opening the K-12 building including an athletic complex and outdoor performance stadium.
The current campus in Bloomington has students from 60 different communities attending.
The school was formed by combining the former Christian schools of Bethany Academy, life Academy of Bloomington and Christian Life Academy of Farmington.
No single denomination is followed, they tout themselves as a  "Private Christ-Centered" school.
Check out our NEW Minnesota High School Sports Scoreboard! You can quickly and easily check mn sports scores sorted by school, sport, conference, or football district.
For the best experience, download our Free App to check Minnesota State High School Sports Scores on the Go📲
Cheapest Minnesota House On The Market Includes Mystery Trash Bags
This
861 square-foot home
comes with a one-car garage on an 8,886 square-foot lot. It was built back in 1920 and has an unusual room that is filled with mystery trash bags.
See it for youself!