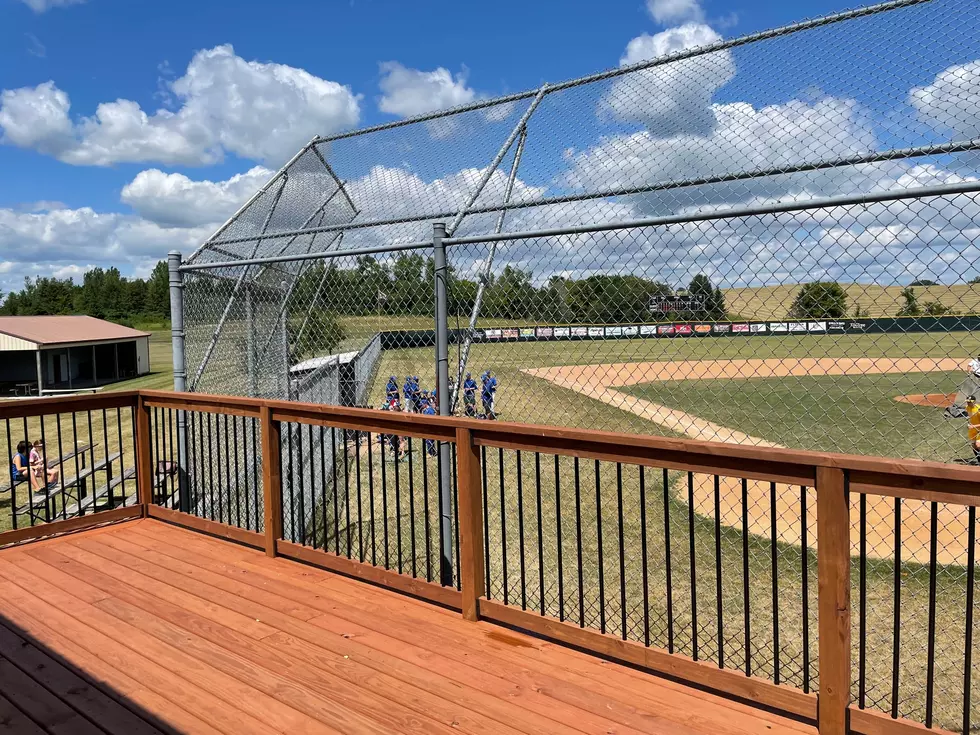 Webster Socks Faribault in Amateur Baseball
Trnka Deck View . File Photo by Gordy Kosfeld/TSM
The Faribault Lakers were coming off a 14-0 seven inning win over Montgomery Wednesday at home when they traveled to Webster Saturday to face the Webster Sox.
Webster socked it to the Lakers 12-2 in 7-innings.
Jordon Huwe on the mound for Webster stymied Faribault allowing just 3 hits while going the distance.  Huwe threw 106 pitches, 66 strikes.
The Lakeville North graduate and St. Johns University player who will be a senior this fall walked 2 batters and struck out 7 for the victory.
Danny Bomsta countered for the Lakers going 6 innings with 7 runs allowed on 11 hits.  Bomsta struck out 5 and walked 5 batters while throwing 105 pitches, 59 strikes.
Jack Jandro went 2/3 of an inning with 4 hits, 5 runs allowed and 3 walks and a strikeout.  Jandro had 30 pitches, 14 strikes.
Webster scored a run in the second, 4 runs in the third, a run in the 5th and run in the 6th inning before a 5 run 7th ended the game early.  Ten-run rule kicks in after 7 innings.
Five Webster players had multi-hit games led by William Wareham's 3 hits including a triple and RBI.  Max Drexl had 3 hits, 3 RBI.
Huwe achieved 2 hits, 3 RBI, Jacob Bellili also with 2 hits including a home run, 3 RBI.  Cody Carlson added 2 hits.
The Sox swiped 6 bases in the game in 7 attempts.  Carlson had 3, Wareham 2.
Jack Jandro had 2 stolen bases for the Lakers.
All of the Webster players mentioned are from Lakeville except Carlson, a New Market man.
Faribault scored their runs in the 6th inning which started with a line out.  Aiden Tobin gained the bases after reaching on a error.  He gained second during a Danny Pierce at bat.  Pierce hit a ground ball to shortstop.  They attempted to get the lead runner but Tobin was safe at third base.
Joe Grote hit a sacrifice fly to left scoring Tobin.  Nick Rost was walked.  Nate Rost hammered a RBI single.
The Lakers team batting average is now .256 with 5 players hitting over .300.  Austin Rendler leads with a .338 batting average, Nick Rost .333, Joe Grote .314 (leads with 19 RBI), Pierce is hitting .313 and Tobin .308.
Faribault has one home run (Pierce).  The Lakers are 35 of 44 in stolen bases led by Grote (8 of 9). Jandro is (7 of 8).  Pierce (5 of 5).
Webster now 12-3 hosts New Prague at 2:00 p.m. this afternoon.
Faribault (16-9) goes to Union Hill (11-8) for a 2:00 p.m. first pitch.