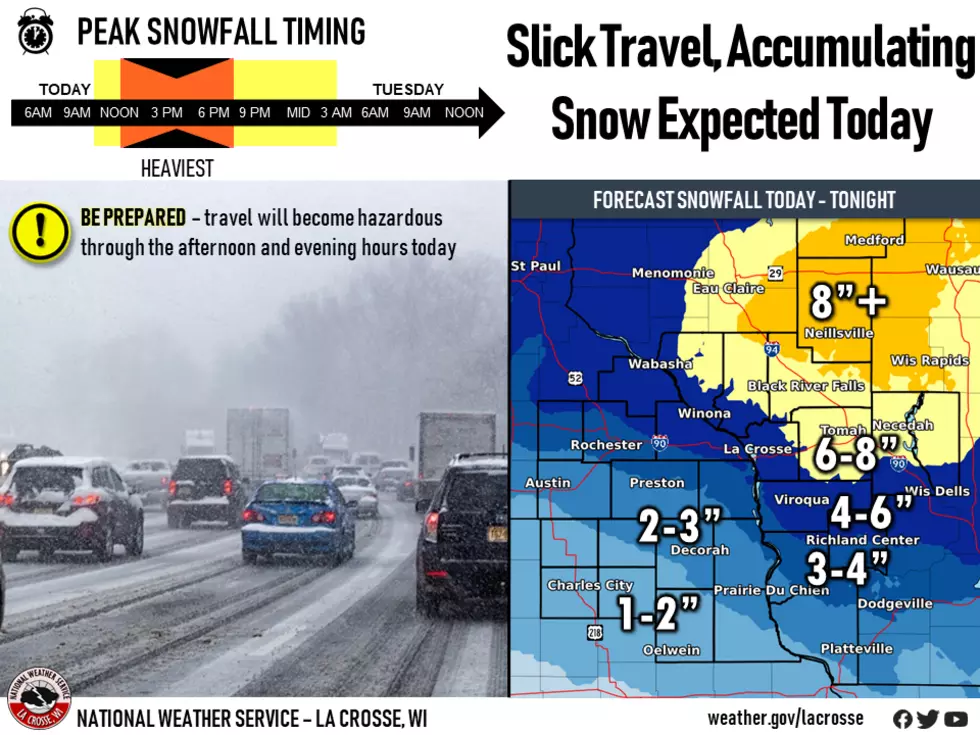 Southeast Minnesota Road Conditions Monday, December 30th
Graphic from NWS La Crosse
Freezing drizzle is still possible this morning and many roads across Southeast Minnesota are partially covered with ice.
The National Weather Service in La Crosse is reporting that freezing drizzle remains possible throughout the morning, and then will develop into snow throughout the day and gradually ending tonight.
A Winter Weather Advisory is in effect until Midnight Tuesday, and the freezing drizzle/snow could affect the road conditions on your drive home from work.
As of Monday morning, snowfall predictions were landing somewhere between 1-3 inches for much of Southeast Minnesota and Northeast Iowa, while the heavy amounts of snow will land in north-central Wisconsin.
You can get the full road conditions in real-time HERE. You can also take the road conditions with you on the go with our app which you can download right now below: