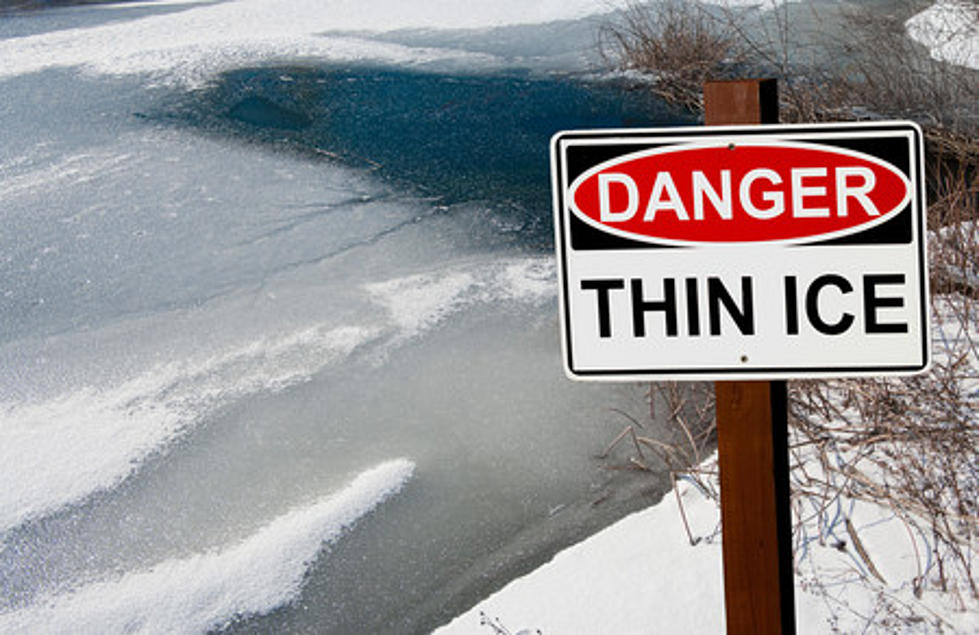 Sailboat Frozen in Minnesota River Will Likely Stay There All Winter
ThinkStock
It's probably not where the owner wanted to store it, but this sailboat is set to spend the upcoming winter frozen solid in the middle of one of Minnesota's busiest rivers.
Despite having lived in Wisconsin and Minnesota my entire life, I've never owned a boat myself. I have heard, though, about the old adage that says, "The happiest day in a man's life is when he buys a boat. The second-happiest is when he SELLS it!"
I'm guessing fellow Minnesotan, Mike Olson, of Chisago City, can relate to that statement this morning. Because Mike's new boat-- a 1977 26-foot sailboat he recently bought back in September-- is frozen solid in the middle of the St. Croix River near Stillwater, and it looks like it'll probably stay right where it is until spring.
According to this TwinCities.com story, when Mike bought the boat earlier this fall when it was still warm, his purchase didn't include a trailer. No big deal, Mike thought, because the boat was already IN the water on the St. Croix. But then we hit that three weeks of below-average temps and that stretch of the St. Croix froze over.
With Mike's new boat in it. The story said Mike was scrambling to try to figure out a way to get it back on dry land. "He hoped he might chisel it out on Friday morning, but soon realized that task would be impossible. 'It's totally frozen in there,'" Mike said in the story.
So, Mike's going to put some solar-powered lights on the boat-- to at least make others aware that it's still there-- and wait until the ice breaks up next spring. Which, here in Minnesota, should be in, what, June? Looks like Mike will be putting a sailboat trailer on his Christmas list. 😉
Enter your number to get our mobile branded app