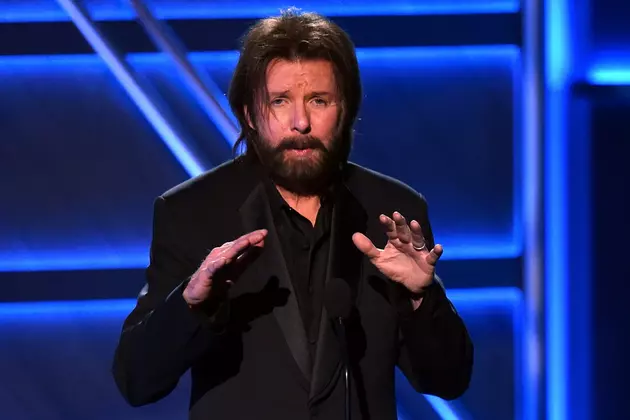 Ronnie Dunn Launching Monthly SiriusXM Radio Show
Ethan Miller, Getty Images
Ronnie Dunn is headed back to satellite radio: The singer will host a monthly radio show on SiriusXM's Prime Country channel beginning on the Fourth of July.
Dunn's radio show, Road Trip, will air on the first Friday of each month at 6PM ET; however, its first installment will debut on July 4 at 2PM ET. The show will find Dunn playing country, rock and R&B music -- his ultimate road trip playlist.
"I'm more than excited to be able to expand and expound upon a few chosen tunes that may or may not surprise some Prime Country listeners," Dunn says in a press release. "I come from a place where I listened to Merle Haggard, Conway Twitty, Willie [Nelson] and Waylon [Jennings] and George Jones as much as I did the Eagles, [Lynyrd] Skynyrd, Stevie Ray Vaughan, Bonnie Raitt, ZZ Top and Ray Charles, just to name a few. I'll try not to veer too far off the beaten path, but when I do, I hope those detours add something to our Prime Country journey."
"We are excited to welcome Ronnie back to SiriusXM, where his Road Trip show will be a favorite destination for country music fans, and music fans in general," says Scott Greenstein, president and chief content officer of SiriusXM. "It's special for SiriusXM to have an artist of Ronnie's stature playing his favorite music on his own radio show for listeners across the country."
Prime Country, which plays 1980s and '90s country hits, is Channel 58 on SiriusXM radio; fans can tune in to Dunn's Road Trip radio show via the SiriusXM smartphone app, online at SiriusXM.com and via all other SiriusXM-connected devices.
See Ronnie Dunn + More Country Stars Then and Now