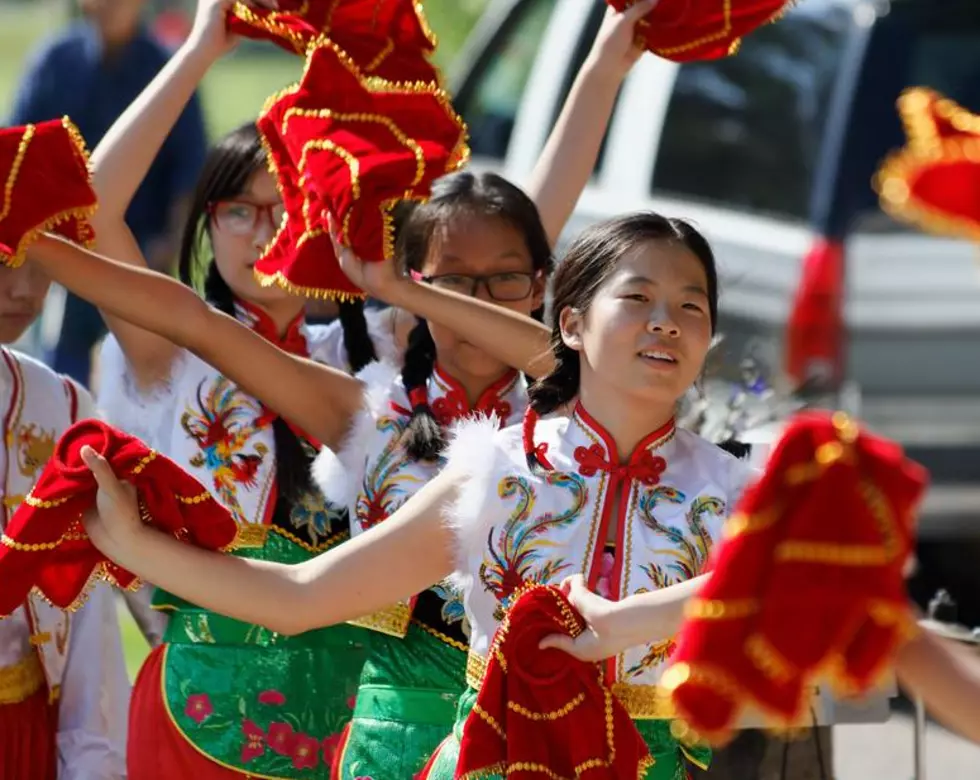 Free Concert At The Paradise Sunday July 15
song of hope photo
For the first time in its twenty-seven year history, the global Songs of Hope performance company will be performing in Faribault's Paradise Center for the Arts, presenting a single concert on Sunday, July 15, at 7:30 pm. The award-winning Songs of Hope concert will showcase the talents of young artists ranging in age from 9 to 21 coming to Minnesota from countries all across the globe, including Vietnam, China, Poland, Italy, France, England, Albania, Turkey, Jamaica, Costa Rica, Argentina, and the USA. Audiences of all ages are welcome to come enjoy a high-energy concert which is being offered free of charge thanks to the generosity of the Songs of Hope sponsors.
The Songs of Hope concert tour takes place every summer and over the years, the project has earned a well-deserved reputation for lively, upbeat shows. The newest installment in 2018 promises to live up to that reputation. With close to ninety performers on stage, the youthful company will serve up a delightful mix of international music from all the countries of the performers. Mixed with the global music will be a wide variety of U.S. songs chosen to be perfect entertainment on a warm summer's night.
"For the U.S. music, we're focusing on songs from musicals," says the artistic director, Jeanne Junge."Every year, the international performers come to Minnesota ready and eager to present music from their countries. Of course, we have U.S. kids, too, and so the Songs of Hope company also learns and performs representative music from U.S. culture. Many months ago, when we started planning for the 2018 concert, we thought about the long, rich tradition here of musicals and got excited about doing some great tunes from some great U.S. musicals."
Adds Junge, "My early artistic background was in theatre and I quickly got motivated to find the best songs for our show." For the concert coming to Faribault, Junge and program director, Tom Surprenant, have chosen more than a dozen, beloved songs from decades of popular plays, including musicals like Hairspray, The Wiz, The Sound of Music, West Side Story, Newsies, Oklahoma!, and others. After receiving an Arts Tour Grant from the Minnesota State Arts Board (thanks to a legislative appropriation from the arts and cultural heritage fund), the Songs of Hope organizers immediately got some encouragement to return to Faribault.
Surprenant explains, "In the early years of the project way back in the Nineties, we came often to Faribault to perform as part of a Thursday concert series in Central Park. For some reason, that tradition died out but we'd love to start again making regular tour stops in Faribault."
In fact, it was the grandmother of Melissa Olson, one of the talented, youth staff of Songs of Hope, who encouraged Junge and Surprenant to perform in the Paradise.
Says Surprenant, "Linda Olson has told us many times that we need to be in the Paradise. This year, with her help and support, it is going to happen. We're very happy about that."
As Junge and Surprenant ready the new concert for touring, they will have some talented artists helping them:
 Cheryl Kramer is an experienced keyboard player who brings loads of experience playing African, Latin, and Caribbean music with many diverse Twin Cities ensembles. She has played in various bands, including the chick funk band, Kat Klub, the Calypso band, Cyril Paul and the Calypso Monarchs, blues band, Blind Date, Soca band, Shangoya, African music band, Marimba Africa, Brazilian band, Battuci Brasiliero, "island" band, 33° North, and others. She has been keyboard player for Songs of Hope since 1991
Costanza Gallo is the project's vocal director. An opera singer in Italy with a long list of impressive credits, Ms. Gallo first joined Songs of Hope as an adult participant in 2015. She has returned to the project every year since then and is having her debut year as vocal director.
 David Burk is one of the most versatile multi-instrumentalists in the Twin Cities, with numerous past and present musical associations including The Rose Ensemble, the Georges Lammam Arabic Orchestra, Voices of Sepharad, famed Persian singer Sattar, traditional Persian group Robayat, Ethnic Dance Theatre, Fuego Flamenco, and Intergalactic Contemporary Ensemble.
 Angel Diaz is a Venezuelan-born percussionist who specializes in timbales while playing many other drums. His credits as a drummer include Heart of the City, Nachito Herrera, World Voices Choir, and Grace Church Big Band His percussionist work also includes Tropical
Sun, Salsabrosa, Salsa Del Sol, Mixed Blood Theatre, and Minnesota History