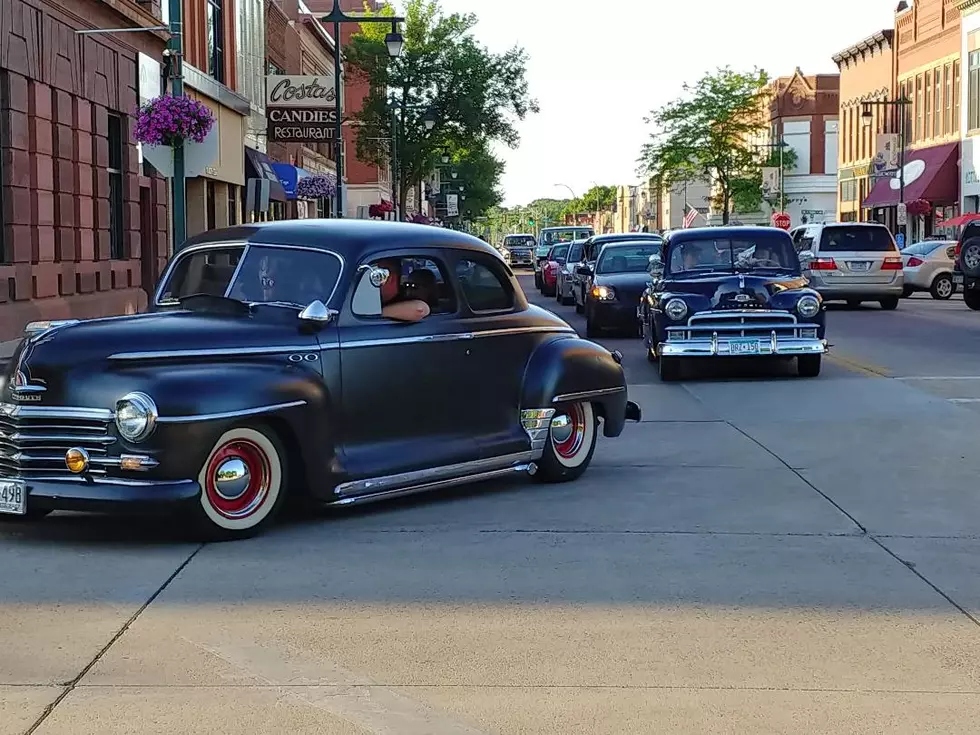 Cruisin' Class of '20 Joined by Grads
Roy Koenig/TSM
It was hard to tell who was enjoying the car cruise Friday night through downtown Owatonna more. It could have been the members of the Class of 2020 who the cruise was designed for to open up their graduation weekend. An argument could be made the for the 'older' grads of OHS who took the opportunity to cruise like they used to when they went to school. And still there were the onlookers who lined North Cedar and Central Park, mostly at social distance spacing, to watch the parade of vehicles crawl by.
The event was promoted by the Steele County Safe and Drug Free Coalition. Miss Great Lakes and 2020 OHS senior Whitni Minton helped hand out free cloth face masks before hopping into a vehicle to cruise the town with her family. Her platform for the Miss Minnesota program is SHOC (Students Helping Others Choose).
"It (cruise night) is showing kids that there is more to do than giving in to those substances...even it it's driving around in circles for the night, it's pretty fun. We are able to see faces we haven't been able to see for over three months now."
Minton added, "My mom was class of '98 at OHS and she told me that every single Friday night this is what they'd do...I'm so jealous that my mom got to do this and I didn't." You can find a photo of Minton enjoying the cruising in the photo gallery.
OHS Class of 2020 Cruise Night