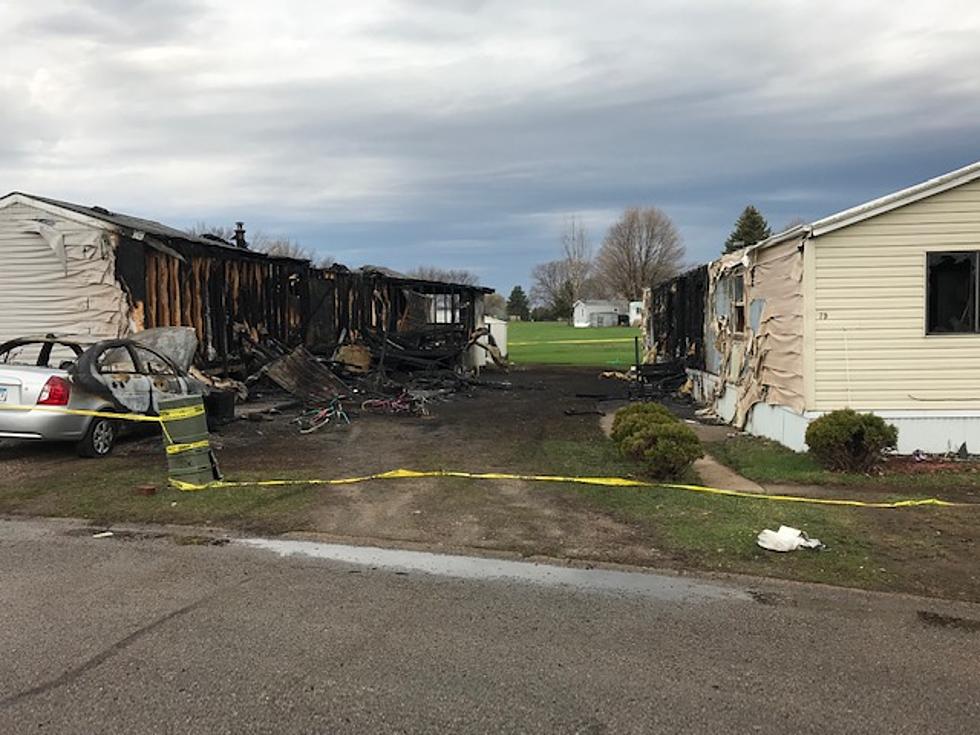 Benefit to Help Families Affected by Grill Fire in Faribault, This Saturday
Photo Provided by Faribault Fire Department
On Easter Sunday a fire broke out at the Evergreen Estates in Faribault. The fire was caused by a gas grill, somehow the propane tank had tipped over. There is a benefit set up for this Saturday, May 4th to help the families affected.
The benefit will take place 1-5 PM at the Evergreen Estates front office (415 Western Ave SW, Faribault, MN).
At the benefit, there will be a bake sale and also a plate sale. A plate of food costs $10. The choices for food includes meats/guisados, chicken, pork, and beef. For sides, there is rice, beans, and salads. Also included is a bottle of water or pop. The bake sale will sell items like banana bread and muffins.
All proceeds from the benefit will go to the families affected by the fire.
Hang out with Carly Ross on The Mighty 920 KDHL weekdays 1-5pm!