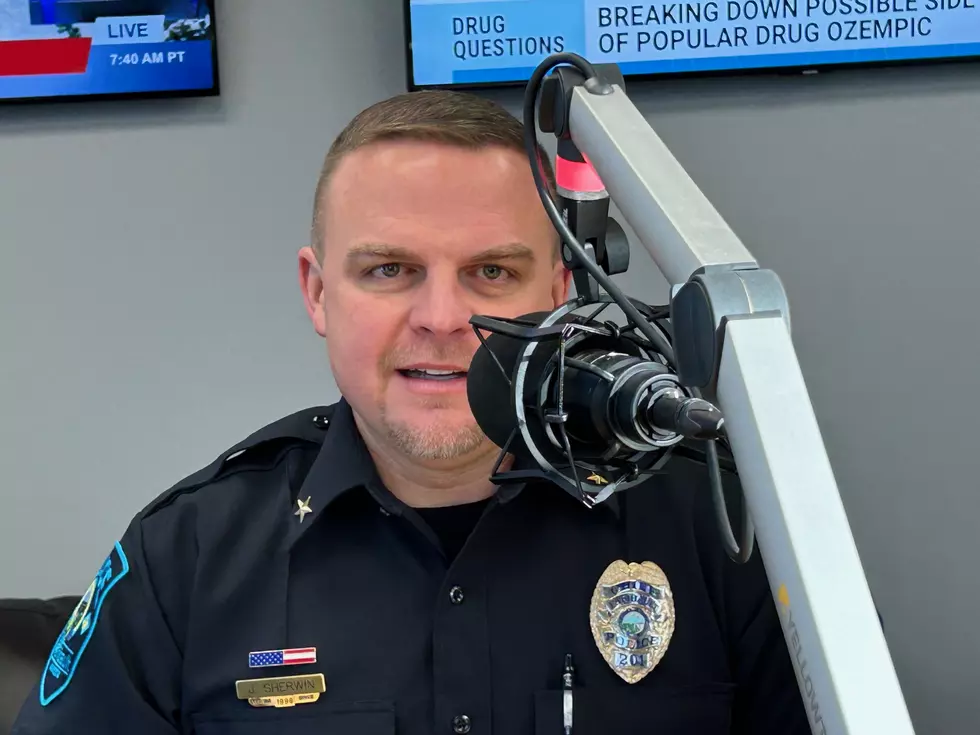 BCA Investigates Faribault Police In-Custody Death
John Sherwin, Faribault Police Chief on KDHL. Photo by Gordy Kosfeld
The Faribault Police Department released the following Media Release today about a death following a slow speed traffic pursuit in the city.
On Sept. 2, 2023, at approximately 11:53 p.m., a Faribault Police Officer initiated a traffic stop on a suspected impaired male driver at West Division and Fourth Street NW. The driver failed to stop and proceeded driving at low speeds.
Additional Faribault officers arrived in the area and observed the driver appeared to be in and out of consciousness, but continued driving.
A low-speed Pursuit Intervention Tactic (PIT) was utilized to safely end the pursuit.
The man was taken into custody without further incident or force, and an ambulance was immediately requested to the scene.
Responding medical personnel arrived, evaluated the man, and deemed him clear for transport by officers. While en route to the Rice County jail for DWI processing and evaluation, the man lost consciousness and became unresponsive in the back of a squad car.
An ambulance was once again requested and officers began life-saving efforts, including the administration of Narcan and CPR. The man was transported to Allina Health Faribault Medical Center where he was pronounced deceased.
He has been taken to the Midwest Medical Examiner's Office for formal identification and autopsy.
Faribault officers and marked squad cars are equipped with portable and mobile video cameras, which were active during this incident.
Because this incident involves the death of a man in police custody, the Faribault Police Department immediately requested assistance from the Minnesota Bureau of Criminal Apprehension (BCA). Agents from the BCA responded to Faribault early Sunday morning and have taken over the investigation.
The BCA will work with the Midwest Medical Examiner's Office to document the exact circumstances and determine a cause of death.
Faribault Police Chief John Sherwin commented, "The Faribault Police Department is committed to an impartial and transparent investigation as we send our condolences to the family and loved ones of the deceased."
"As this is an open case turned over to the Minnesota BCA for investigation, the Faribault Police Department will have no additional comment – including confirming and releasing the name of the deceased."
3 East Texas Teens Went Missing in August as Did 19 Other Texas Kids
2 families in Lufkin, a family in Jacksonville and a family in Canton are looking for their missing teenager.