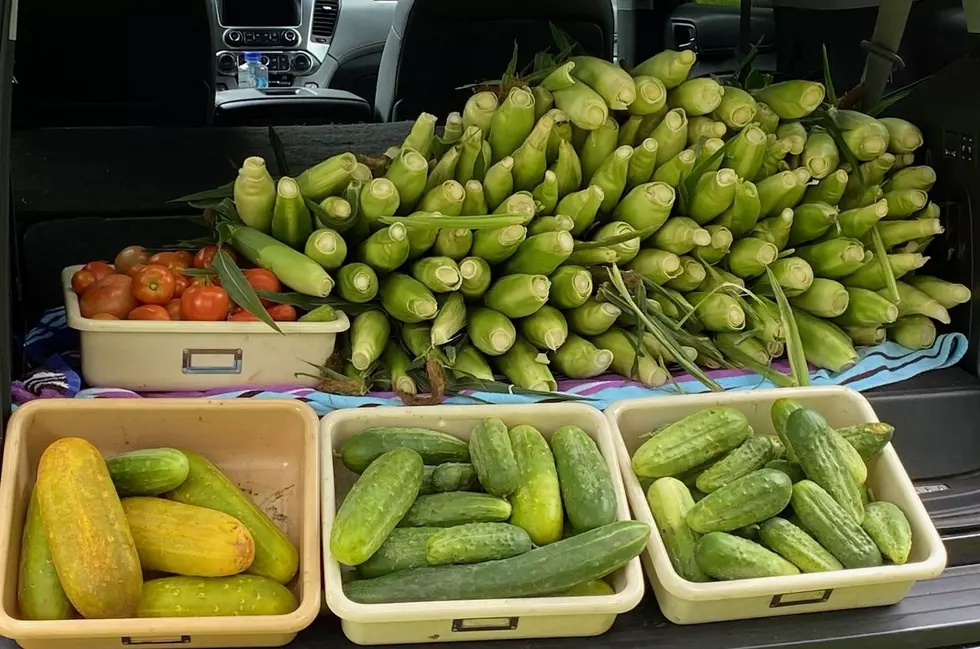 A Group of Minnesota Women Have Grown and Donated Over 2,500 lbs of Food This Summer
LARK - Ladies Acts of Random Kindness via Facebook
Enter your number to get our free mobile app
There's a group of women in the Eagan, MN area who put together their own Ladies Acts of Random Kindness group (LARK) 8 years ago. This summer they started a garden for the purpose of donating all the food they grew to people in need. They have now donated over 2,500 lbs of food!
I had never heard of Ladies Acts of Random Kindness groups before but I love the idea! You can get a group of your lady friends together and start your own LARK group if you'd like. The goal is to get together as a group and do something good for those in need. There are LARK groups across the country.
This particular group of 12 friends get together once a month and, as KARE 11 says, they each put $20 in a pot. Then whoever is hosting gets to pick a charity that they donate that $240 to. On top of that, they also do projects to help out others.
The garden idea came from Lee Ann Wise and Barb Dorn. They started the garden in Lee Ann's son's backyard in Inver Grove Heights. All summer they've been gardening and harvesting food and donating it to the food shelf The Open Door in Eagan. Lee Ann told KARE 11 that they are "over 2,500 pounds of veggies" that they've donated.
The ladies plan on continuing the garden next year too. Other projects that they've done include "school supply and food drives and put together food boxes for families during the holidays." These ladies are a great inspiration to get out and do something good for others. Maybe forming your own LARK group is something you'd be interested in!
KEEP READING: Creative Ways to Bring Joy to Your Neighborhood While Social Distancing