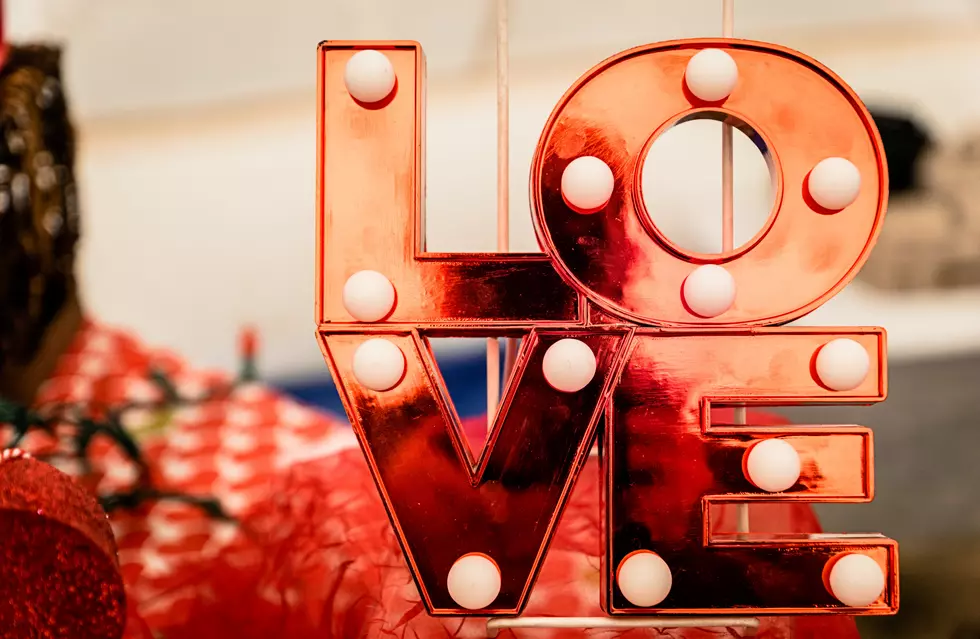 6 Sweet Minnesota Valentine's Day Cards to Give Your Honey
Photo by Jesse Goll on Unsplash
Believe it or not Valentine's Day will be here before you know it and it's never too early to plan ahead. Whether you go simple or elaborate, one thing that is a staple for the day is a Valentine's Day Card. My favorite growing up, was in Elementary decorating a Valentine's Day box and then preparing the Valentine I'd be giving my classmates.
Many years I crafted my own cards with markers, crayons, craft paper and the help of Mama Zee with how to spell certain words. As I got older, store bought cards seemed more practical and I liked that I could pick out my favorite cartoon character or a theme of some sorts.
Now that I am an adult, who hasn't celebrated Valentine's Day much while in a relationship, I am someone who can use ideas on what to do. This year, however, I took it upon myself to look up some cute Minnesota ideas, in case you wanted to go in that direction and show your state pride a little bit. Here are six sweet Minnesota Valentine's Day Cards that any Minnesotan would appreciate and understand.
For the love of Hot Dish:
My boyfriend, from Texas, has this conversation with me often: it's "casserole" and not "hotdish". But if you're from Minnesota you know it's what we call it and one of our absolute favorites is tater tot hotdish, so the sentiment in this card would let your sweetheart know that you love them an awful lot. Find these at Minnesota Awesome.
Uffda, or Uff da, maybe Uff duh...there are so many ways to spell this very Minnesota word, so how about you choose. Comments show that you are able to work with the maker of this fun "Uffda" card to make it even more personalized. Find this card by event123 on esty.
If you're from Minnesota you know about the folk hero Paul Bunyan and his Blue Ox Babe. There are few statues of the legend around Minnesota and now you can give YOUR babe a Valentine's Day card to show how giant your love for them really is. CindyLindgren has this card on etsy.
The Minnesota Will you "Be Mine"?:
Did you ever pass a note along when you were a kid, asking someone to go out with you? Minnesota Awesome nails it on the head with the best Minnesota version of that list, that could be a cute way to ask someone to be your Valentine finally.
LOVE those Minnesota Vikings:
Does your sweetie love the Minnesota Vikings? Or maybe your kids have their hearts set on giving football Valentine's this year. These from Kardimom could be an instant hit and they are an instant download with four different designs.
A Whole Lotta Minnesota Love:
Want more than one Minnesota Valentine? Then this pack is for you. With 8 different cards to choose from, you could have your Valentine taken care of for the next eight years with these cute sentiments like "Looney About You", "Wood You Be Mine?" and more found at Little Dorset Shop.
No matter what you decide, just don't forget about your Valentine this year!
Top 20 Minnesota Breweries From All Over the State
Top breweries in the Minnesota ranked according to Brewery Stars with representation from all over the state
Here are the Restaurants that Opened in the St. Cloud Area in 2022
So Long! Minnesota's Ugliest Car Just Got Drove Off To Michigan
Alex Wayne recently bought a mash-up of a Minnesota vehicle. It's a Mini Cooper frame with a Chevy Express van skeleton on top. This vehicle definitely turns some heads as it goes by, but it was supposed to do that.
Cozy Up at This New Coffee Shop in Long Prairie