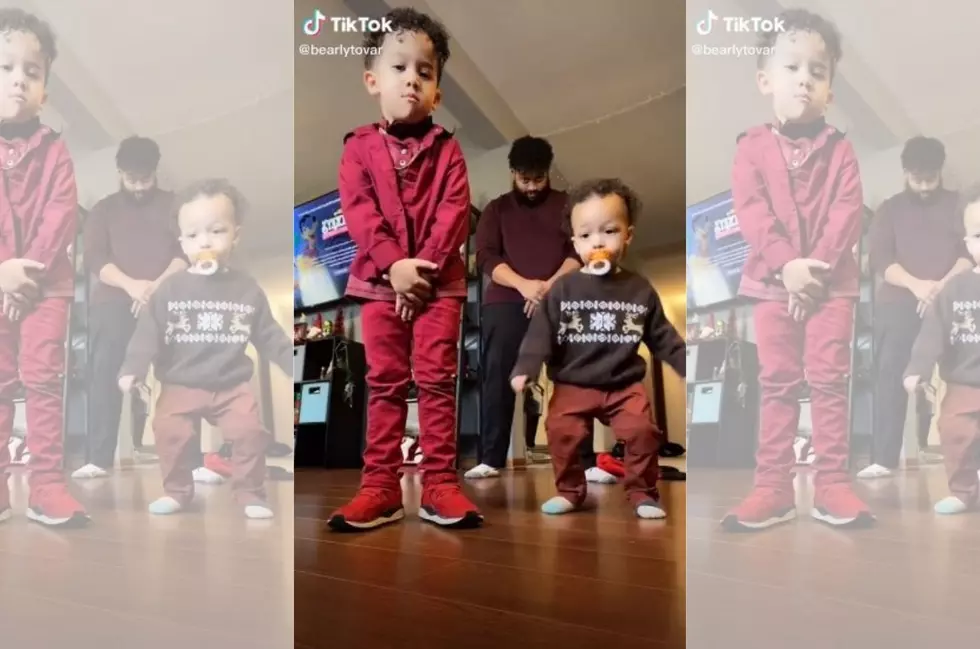 [WATCH] Minnesota Family Goes Viral on TikTok w/ Their Epic Dance Moves
@bearlytovar via TikTok
Enter your number to get our free mobile app
On Thanksgiving Day a Minnesota dad decided he wanted to record a video of him and his sons dancing and then posted the video to TikTok. Just for fun, he didn't expect anything from it. But then the video went viral!
Michael Tovar (@bearlytovar on TikTok) is the dad behind the video. His two sons are Stiles and Silen. Bring Me the News says that the 10-second video was posted at about noon on Thanksgiving Day and within 6 hours he had "more than 65,000 likes and 330,000 views".
Now the video is at over 1.1 MILLION likes. On a 10-second video! I mean, it's adorable but Michael never expected anything like this.
In the video, the three are dancing to Perry Como and The Fontana's rendition of "It's Beginning To Look a Lot Like Christmas". You can tell the older of the two sons is trying his best to following along with his dad's dance moves. The younger one, on the other hand, really just does the cute baby wobble the whole time.
Get in the holiday spirit, crack a smile today, and check out this adorable video below!
I've watched that video a few times now and it doesn't get old.
Maybe your family likes to dance too and that's how you celebrate the holidays. Or if your family is more into checking out holiday light drive-thru events, there are plenty of those going on in the area this year!
Minnesota Drive-Thru Light Displays You Need to Check Out in 2020