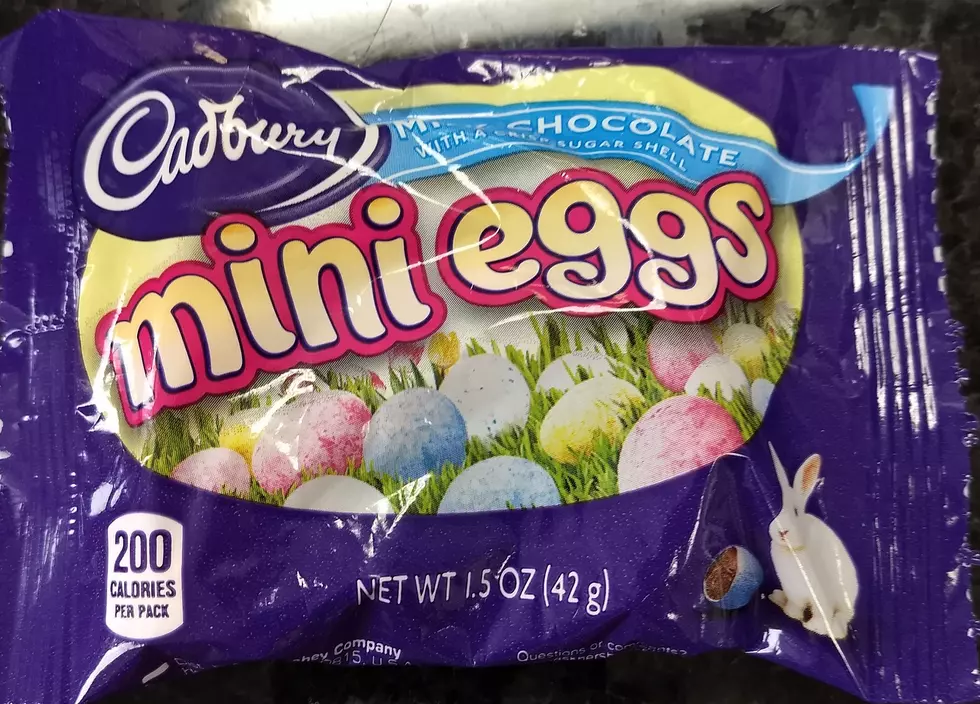 Too Early for Easter Candy?
Melissa Hall/Townsquare Media Mini eggs
I took my daughter out shopping for school supplies last night, of course it was for almost last minute supplies for a project for one of her classes. We went to the neighborhood big box retailer, and right next to the Valentine's Day displays, the Easter candy is starting to come out.
Easter is April 1st this year, no joke, and from my calculations, we have 2 months before Easter Sunday and the visit from the Easter Bunny. I am not surprised that the Easter candy is out for sale, and I am excited about it. This means I have 2 months in which to stock up on my favorite candy of all time.
Jelly beans, marshmallow peeps, chocolate bunnies, you name it, you can find it. My absolute favorite is the Cadbury's mini eggs, and my least favorite are the black jelly beans. I just don't like the black licorice taste.
What is your favorite, or least favorite Easter candy? Here's a list pf the best and the worst in case you need inspiration.