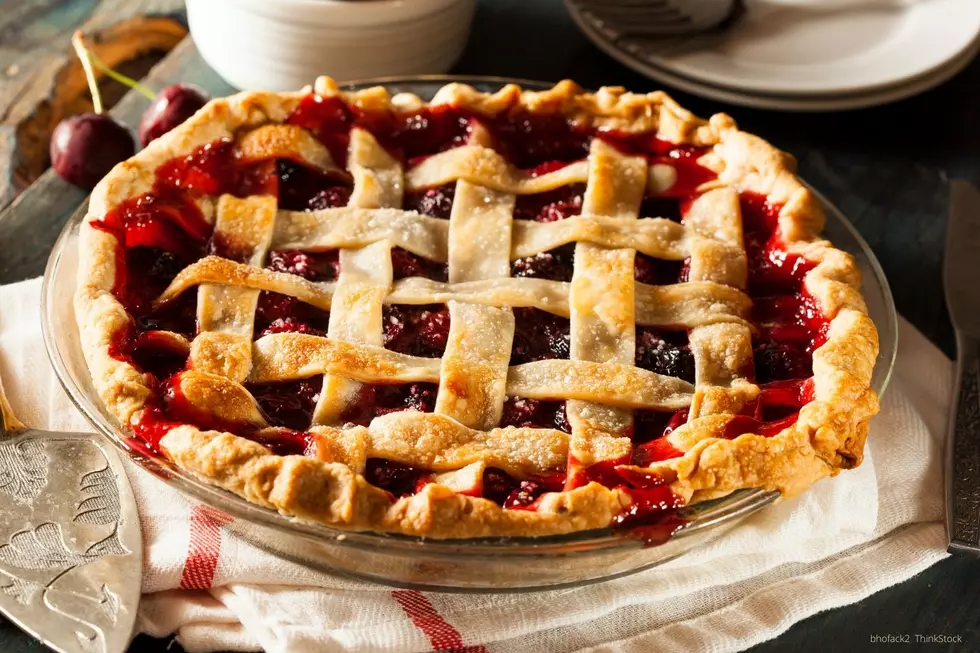 Tiny Town is Considered the Homemade Pie Capital of Minnesota
bhofack2 ThinkStock
Enter your number to get our free mobile app
A small town in Minnesota, just under 2,000 people, is considered the Homemade Pie Capital of Minnesota. Welcome to Braham! I hadn't heard of Braham before and it turns out they're just north of the Twin Cities. With such a small population how did they become the Homemade Pie Capital of the entire state?
The town of Braham was founded in 1899 according to the town's website. Through the years the town grew and eventually, they started an annual tradition called Pie Day. The first Pie Day was held in July of 1990. And in the same year as the very first Pie Day the Governor at the time, Governor Rudy Perpich, declared Braham the Homemade Pie Capital of Minnesota.
According to the Braham Pie Day website, Braham started to become famous for its pies in the 1930s and 40s. They say that "folks would drive to their lake homes, taking the 'shortcut to Duluth through Braham' ... [and] stop at the Park Cafe for pie and coffee."
The first Pie Day was "a pie and ice cream social, funded by a Celebrate Minnesota tourism grant." It has now turned into a much bigger event! There are all different types of vendors, performances, there's a pie-eating contest, a pie baking contest, and a pie trivia contest. They estimate that they serve over 1,100 homemade pies each Pie Day. Since 1992, Pie Day has been held every year on the first Friday of August.
LOOK: 50 photos of American life in 2020