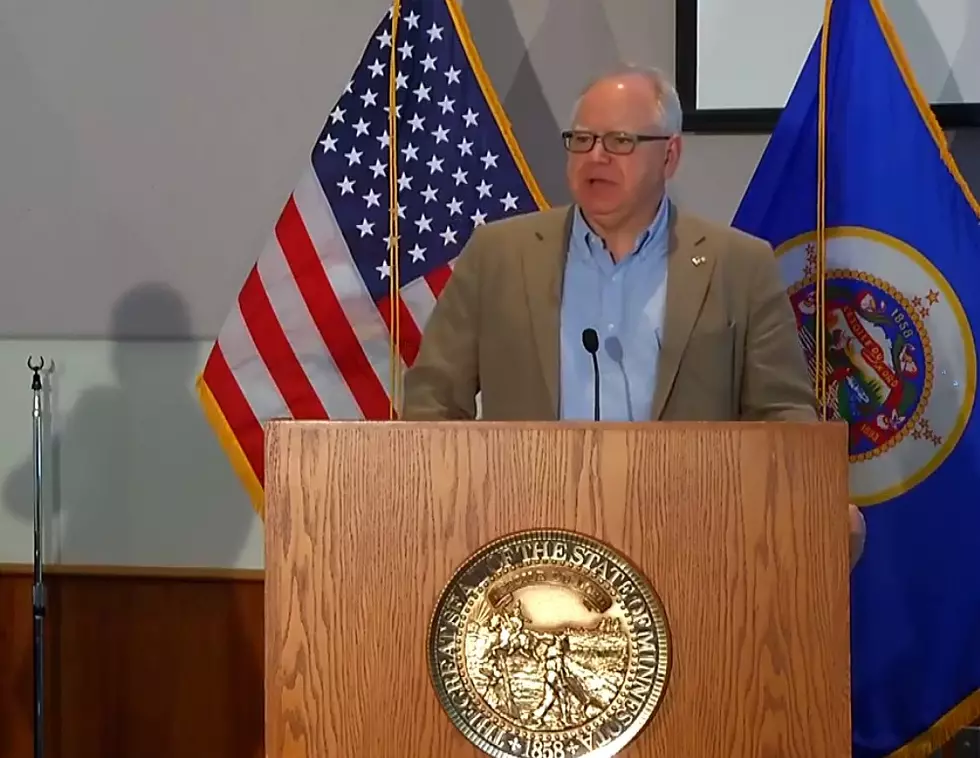 Minnesota Gov. Announces Modest Loosening of COVID Restrictions
Minnesota Governor Walz
Enter your number to get our free mobile app
Rochester, MN (KROC-AM News) -  Governor Tim Walz today announced some modest loosening of the COVID-19 pandemic restrictions he put in place before Thanksgiving.
Walz, while discussing Minnesota bars and restaurants, says limited outdoor serving will be allowed. He says it's not a solution but it could help in some situations. The ban on indoor serving in those businesses will remain in place until at least January 11th. The outdoor serving will be limited to 50-percent capacity up to 100 people with a maximum of 4 people for each table, which must be separated by at least 6-feet. Over 150 Minnesota bars and restaurants have publicly stated they plan to defy the governor's order and resume serving customers indoors.
The new pandemic order allows gyms and fitness centers to reopen for individual workouts on a limited basis. Those businesses will be restricted to 25-percent capacity and customers will need to be masked and separated by at least 12 feet.
The nearly total ban on private social gathers is also being eased but indoor get-togethers are still not recommended. They will be allowed, but will now be limited to a total of 10 people from two households. Outdoor gatherings can involve as many as 15 people from three different households.
RELATED MINNESOTA COVID-19 UPDATES:
KEEP READING: Rochester Businesses That Have Closed in 2020