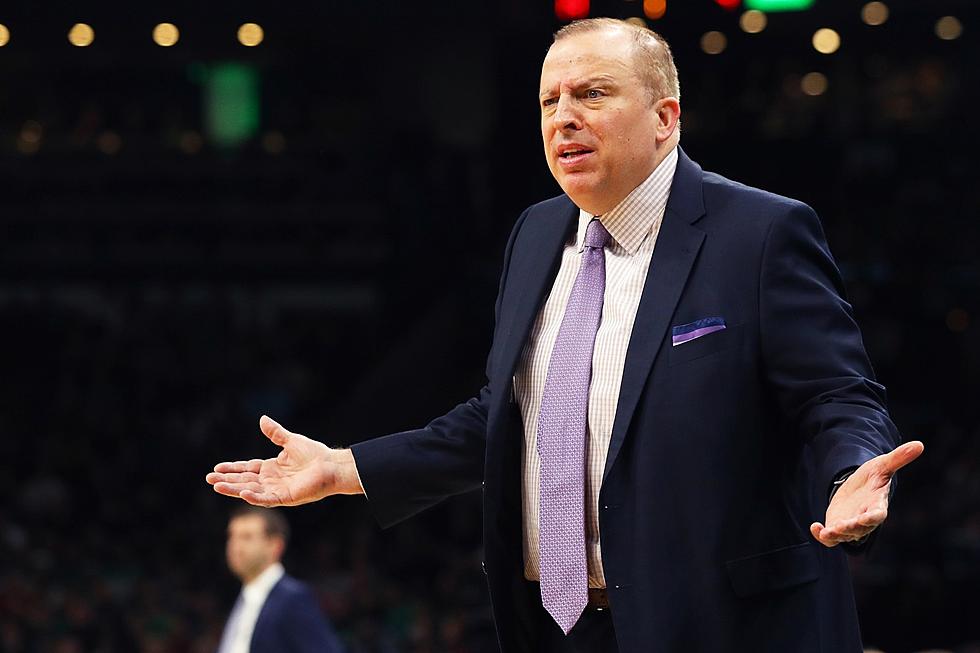 Timberwolves Make Major Move After Big Win At Home
Getty Images
The Minnesota Timberwolves announced a big change this evening after a 22-point win at home vs. the Los Angles Lakers.
According to Jon Krawzynski and Shams Charania at The Athletic, the Minnesota Timberwolves have fired Head Coach and President Tom Thibodeau.
The moves comes after a long-fiasco with Jimmy Butler from the off-season that went into the regular season and saw a bunch of dysfunction throughout the organiztion. After Jimmy Butler was finally traded for Robert Covington and Dario Saric.
The Minnesota Timberwolves have a record of 19-21 after a 22-point win over the Lakers, and with franchise player, Karl-Anthony Towns playing some of the best basketball of his career, according to Jace Frederick of the Pioneer Press.
Ryan Saunders will take over as head coach of the team and Scott Layden will remain the General Manager, according to Krawczynski.
ESPN's Adrian Wojnarowski is reporting former Chicago Bulls and Iowa State head coach Fred Hoiberg could be a serious candidate for the position at some point in the future. As noted in Wojnarowski's tweet, Hoiberg was an assistant GM in Minnesota before becoming head coach at Iowa State.