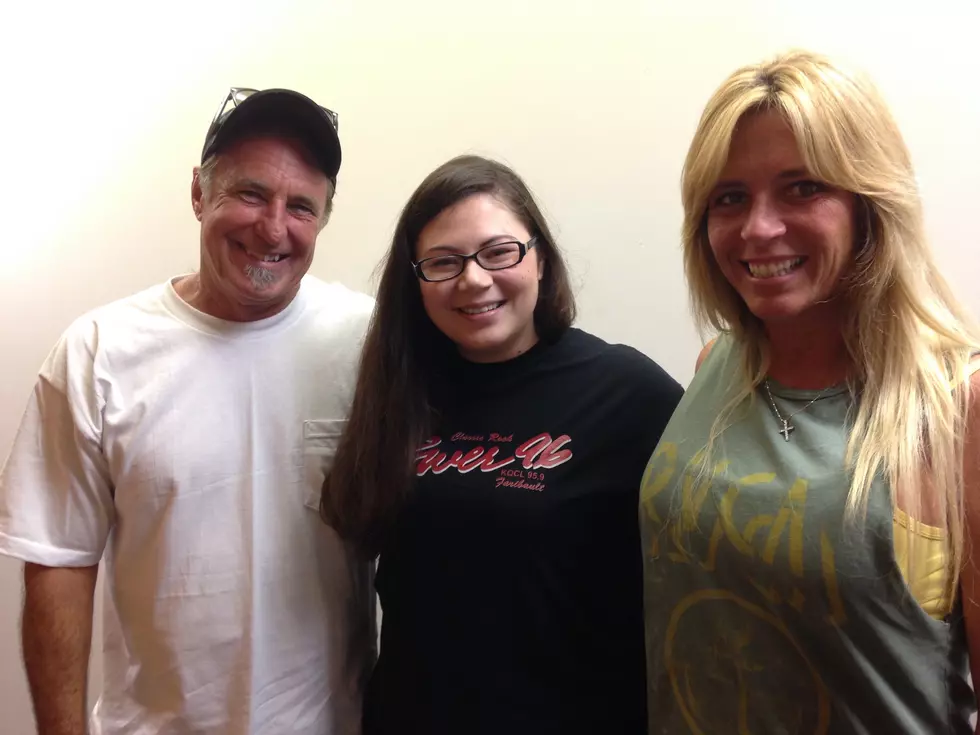 Throwback Thursday: TV Stars Visit Faribault
Rick and Kelly Dale of the History Channel show American Restoration in the Power 96 studio with Kelly, June 18, 2015. Tamara Gruhot / Townsquare Media
Time for a Throwback Thursday. Last year we had a great time chatting with Kelly and Rick Dale of Rick's Restoration and History Channel stars. The restored Tilt-a-Whirl is back on Central Avenue for the summer, so don't forget to snap a picture in it.
Kelly and Rick Dale, owners of Rick's Restoration, and stars of the History Channel show American Restoration, were in town last June for the unveiling of the Tilt-a-Whirl car that was restored on their show and placed on Central Avenue in Faribault.
They were able to stop into the Power 96 studios, along with with Peggy Keilen and Tami Schluter, who organized the efforts to have the car restored. The restoration of the car took about a month, and was featured on an episode of American Restoration titled "Boy Meets Whirl," which originally aired in August 2014. Rick has been doing restorations for more than 30 years, and the show for five years, but said "When the show came out, I started restoring people's memories, and their feelings." During the on-air interview, he stated that the most unique thing he has ever restored is an AMU, which is a suit an astronaut would wear.
Here is footage from the dedication later that day.