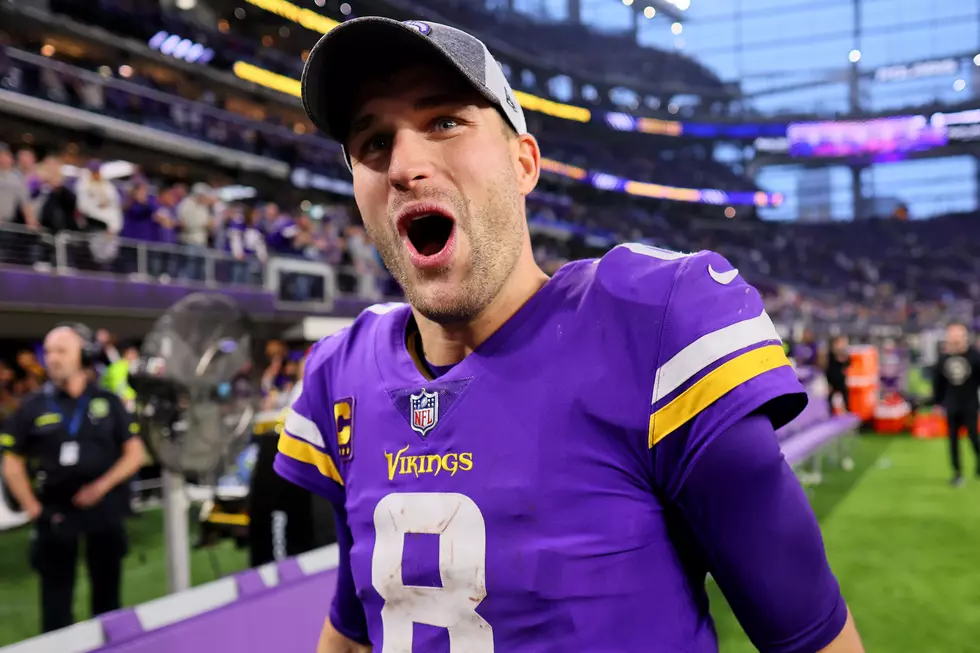 This is the Year! Minnesota Vikings Schedule with 5 Prime Time Games
Getty Images
This is the year!  That's that phrase that we hear every single year as Minnesota Vikings fans.  Yet, every year Vikings fans are disappointed, and then the next year starts that whole hope thing all over again.
Last year was exciting.  Vikings seemed to pull out a win so many times when we, as fans, thought they were going to lose.  Even that giant comeback game vs the Colts.
"I'll never forget it as long as I live," an exhausted O'Connell said moments after his team did exactly what Peterson asked -- and then some. The Vikings outscored the Indianapolis Colts by 36 points the rest of the way to earn a 39-36 overtime victory, capping the largest comeback in NFL history.
This year, Vikings rivals the Green Bay Packers have a new QB - Rodgers is out, Love is in.  This will be interesting to see how that plays out this year.  And the game that the Vikings play in Green Bay will be in October with the second game with the Packers happening on New Year's Eve at US Bank Stadium.
There will also be 5 prime time games this upcoming season. One of those games will be the New Year's Eve matchup with the Packers.
Here is how the rest of the season shapes up per KARE 11:
LOOK: 25 must-visit hidden gems from across the US
From secret gardens to underground caves,
Stacker
compiled a list of 25 must-visit hidden gems from across the United States using travel guides, news articles, and company websites.
LOOK: Must-do activities at every national park
Stacker
lists the must-do activities at every national park ranked by the annual number of visitors.