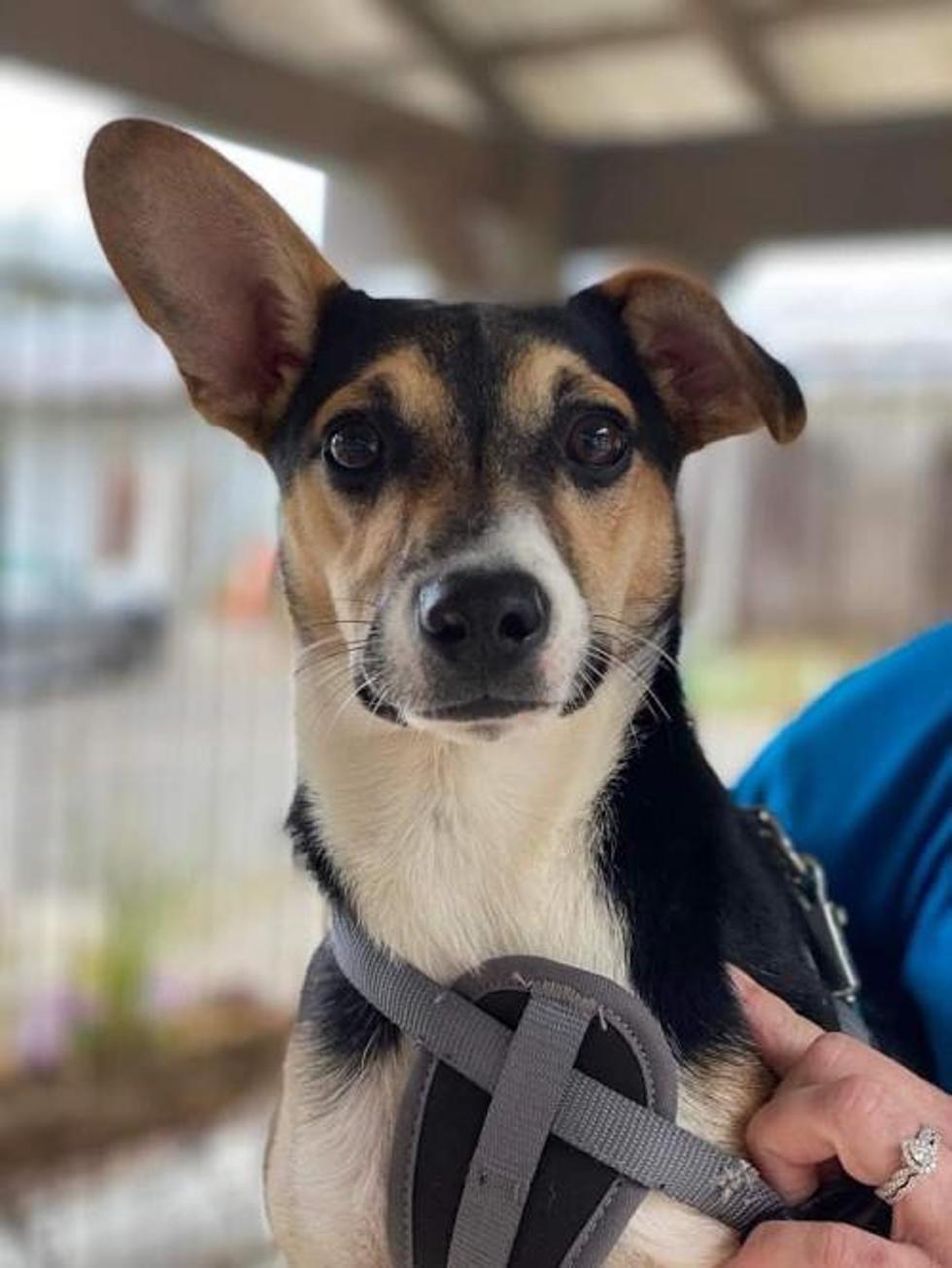 This Alabama Transplant Is Looking For A Warm Southern Minnesota Home
Image Credit: Michaela Tews
Time for our adoptable animal of the week, and this week we are highlighting a recent transplant from Alabama named Strawberry. Strawberry is a beagle mix, who has so far shown she can be a great companion and can help you through the cold winter months with her company.
With more on Strawberry the Beagle mix, we turn to our friend Michaela.
Strawberry is "a young female Terrier/Beagle mix that was born in April of 2021 and is around 22lbs. Strawberry was recently brought North from Alabama to her new foster home in Minnesota. Since her arrival in Minnesota, she has learned so much. Strawberry loves to go on walks, play with her foster friends, and most of all she loves to explore. Strawberry's foster mom says that she is a very smart girl and that she picks up on things very quickly, especially if treats and toys are involved!"
If you are looking for an adorable, squeaky toy-loving, spunky little pup you better get your application in as she can't wait to meet you! Strawberry is great with other cats, dogs, and older considerate children. She is house trained, crate trained, and would do best in a home, not an apartment. If you would like more info or to adopt, please fill out an application online through the Mending Spirits website, which can be found here.
And as a follow-up about our blind cat who was looking for a forever home, Reggie, he was recently adopted!
On behalf of all the animals and organizations that had you come out and volunteer, adopt, donate, thank you.
Top 10 Most Broken New Year's Resolutions
Cheers to the New Year and to (hopefully) unbroken resolutions!
Escape the World In This Romantic Minnesota Igloo Airbnb.
"Guests are blown away by the experiences that come from staying at the Snow globe. There's just something truly magical about being this submersed in nature and our location has something special to offer with every season.
Watching beautiful soft snowflakes cascade around its walls & Snuggling warmly in luxurious heated blankets while stargazing. Rainstorms have new meaning, sunsets and sunrises become even more of a life-changing experience. It is truly something you have to experience first hand once - if not a million times & we are so excited to now offer this as one of our fantasy collection locations.
Private outhouse is snugged away right behind the igloo."
Upgrade Your Experience:
Hot Tub $50
Wine & Hors d'oeuvre tray: $150