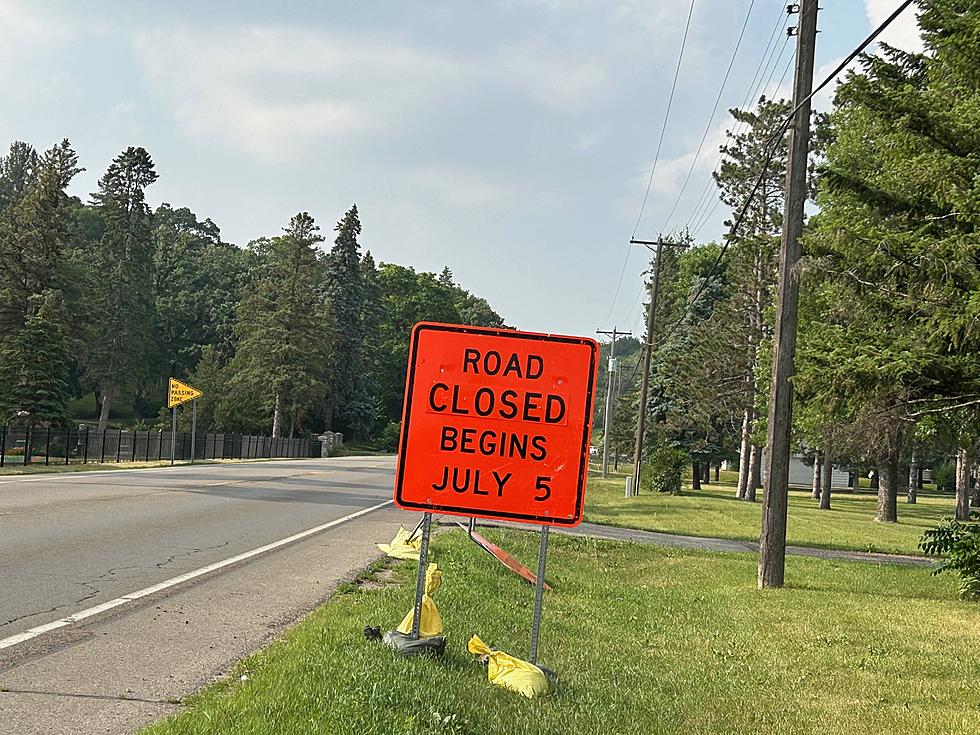 Roundabout Detour for Faribault Roundabout
Faribault Mn Highway 3 Detour Sign. Photo by Gordy Kosfeld
The City of Faribault has announced the detour that will be in place while a new roundabout is being constructed at Highway 3 and 30th Street.
The intersection at that location will be closed to through traffic.
Second Avenue NW (Highway 3) will be open to the north and south of the intersection closure only for access to businesses and residences.
Contract completion date for the project is October 13, 2023.
The City of Faribault detour listed on the City's website states:
Looking to head northbound on Highway 3:
West on 20th Street NW (Highway 3)
North on Highway 21
Right on 30th St. NW (follow curve to left onto Park Avenue/CSAH 76)
Right on CSAH 9 (150th St. W)
Left onto Highway 3 (northbound)
Heading south on Highway 3:
Right on CSAH 9 (150th St. W)
Left on Acorn Trail/CSAH 76 (follow curve to right onto 30th St. NW)
Left on Highway 21
Left onto 20th Street NW (Highway 3)
Here is a link to see a graphic in a larger format than allowed on social media click here.
Minnesota Department of Transportation also wants to inform Faribault area residents there will be lane closures and occasional ramp closures on I-35 in Faribault beginning July 10, 2023.
More project details are here.
MnDOT has also released information about a detour for the Highway 13 Montgomery project scheduled to begin July 5, 2023.
Highway 13 from Montgomery to Le Sueur County Road 29 will be closed during construction.  Traffic will be detoured to Highway 21 (Montgomery Avenue Southeast), 5th Street, Mill Avenue NE, and Le Suer County Roads 3 and 29.
MnDOT News Release says the project will include replacing approximately 1.2 miles of pavement on Highway 13 through the City of Montgomery and construction of a roundabout at the intersection of Highway 13/Le Sueur County Road 28.
The project also includes modifications to to accesses, updating sidewalks, and installing snow fence.
The project is expected to be complete in late October.
Construction of the roundabout at Highway 13/County Road 28 and the section in front of Tri-City United Public Schools is expected to be completed in early September. weather permitting.
MnDOT says benefits of the project, "include improved pavement, increased safety, improved pedestrian accommodations.
S.M. Hentges & Sons, Inc. of Jordan was awarded the project with a bid of $6,930,654.22.
Learn more about the project or sign up for email or text message updates at this link.
Road condition updates are available at www.511mn.org.
Spider-Man Co-Creator Steve Ditko's Run on Indiana Jones
During the 1980s, Spider-Man co-creator Steve Ditko contributed artwork to Marvel's Indiana Jones comic book.