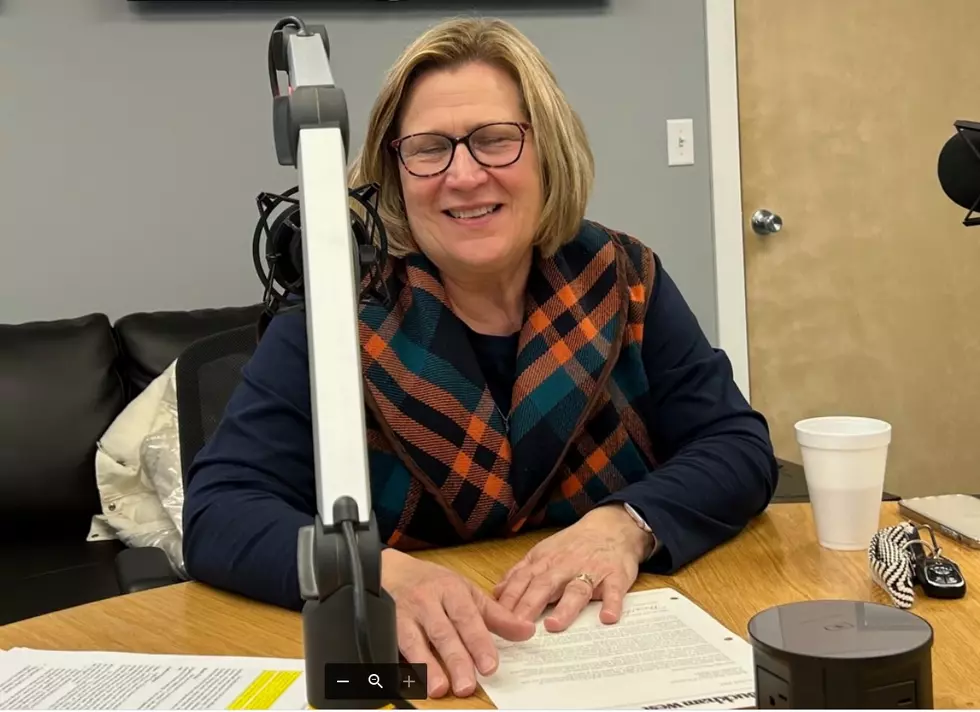 Buckham West's Kaiser Announces Retirement
Mona Kaiser, Buckham West Executive Director on KDHL. Photo by Gordy Kosfeld
Mona Kaiser, Executive Director of Buckham West Faribault announced her retirement today on KDHL.
Kaiser submitted a letter to the Buckham West Board of Directors at their meeting this week where new officers were elected.
In her letter Kaiser says her time there, "has filled me with a sense of accomplishment and purpose that I am extremely grateful for."
Kaiser recently celebrated 20 years with the organization which is separate from the City of Faribault.
The Faribault Senior organization raised 2 million dollars to construct the addition to the building.  After the expansion the name was changed to Buckham West because the building sits at the west end of the Buckham Center complex with the Faribault Public Library on the east end and the Buckham Community Center in between.
All connected together at the location on the south end of Central Avenue in downtown Faribault.
In her letter Kaiser goes on to say, "I have spent my time here with the best Buckham West co-workers that anyone could ask for.  What a joy this has been."
Her letter outlines accomplishments she is proud of and states, "I look forward to additional time with my aging mother and with my delightful grandchildren, plus extra "lake time" with my husband is also quite appealing."
Kaiser concludes, "It is my intent to spend these last months in preparing for another person to take this job and I am happy to assist you in any way I can to ease this transition."
Elected as officers to the Buckham West Board are John Bellingham, chair, Julie Carver vice-chair, Winnie Hughes, treasurer and Sheri Eichorn, secretary.
Kaiser spoke about upcoming events at Buckham West also. You can listen to the program below.
Places You Would Bring A Country Star If They Came To The Northland
If your favorite country star came to town, where would you bring them? We asked our listeners and this is what they came up with you.