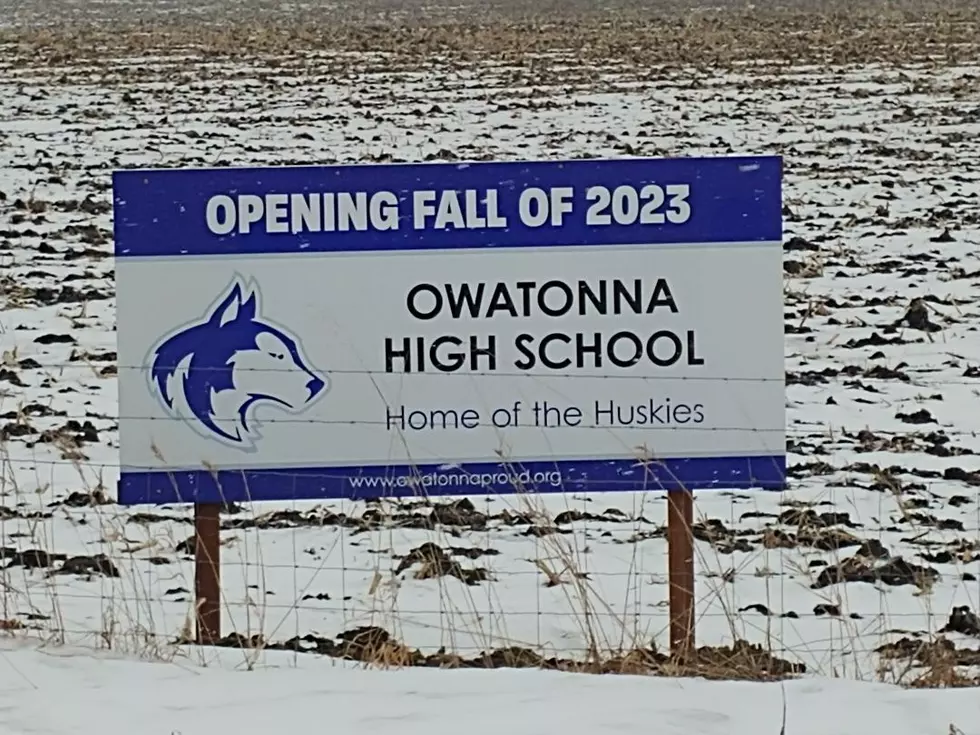 Plans Move Forward for New High School
Roy Koenig/Townsquare Media
2023 will be here before you know it. The core planning team for the new Owatonna High School has met several times this year to advance the process of designing the new high school voters approved this past fall. The new facility and campus are expected to open in time for fall classes in the 2023-2024 school year. The site is in southeast Owatonna near the intersection of Highway 14 and Highway 218.
The core team met in late January to discuss concepts, though a design is yet to come about according to an update from the Owatonna public school website. The group toured other schools across Minnesota then discussed what they liked and didn't like about other designs.
The team, which is made up of educators and a cross-section of the general public, has held other sessions of brainstorming, organization of space, and how innovations in education will effect the future of teaching.
For a refresher on the two ballot questions Owatonna School District voters approved in November, visit www.owatonnaproud.org.
Other news from the school districts reminds parents with students who will be begin kindergarten in the fall that they should sign up by Saturday, February 15. Please use your computer to connect to the registration page. The district recommends that you not use your phone for the sign up process.
New kindergarten students will get a chance to see their school during an open house night on Thursday, March 5 from 5 - 6:30 pm at each elementary school in Owatonna. Go to the school district's home page for more school news.