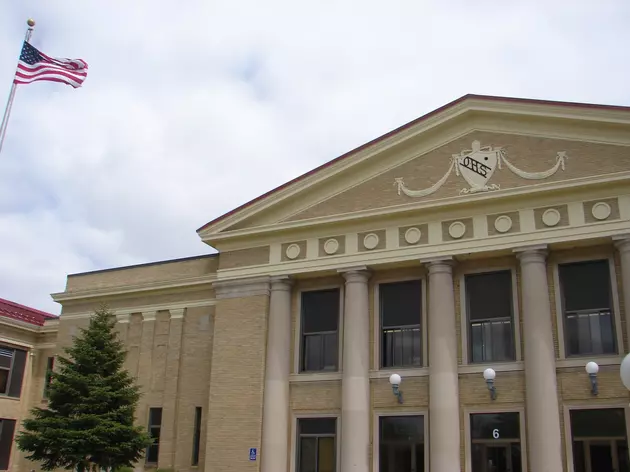 Owatonna Chamber of Commerce Endorses New High School
Roy Koenig, Townsquare Media
The Owatonna Area Chamber of Commerce and Tourism endorsed the proposal of a new high school in Owatonna in their "Tuesday Talk" e-newsletter, dated April 2. The chamber's comments were written by board chair Andrew Cowell.
He wrote, "The Owatonna Area Chamber of Commerce & Tourism (OACCT) Board of Directors approved support for the school board's decision to hold a bond referendum vote on May 14th to fund a new high school facility. The OACCT agrees a new facility is a wise investment and the best long-term solution.
"The investment will bring the learning environment to 21st century standards and adds another public amenity to attract talent to the area. Our members tell us that attracting and developing talent is the largest challenge they face for the future of their companies."
Owatonna school voters can go to the district's website for information on the May 14th vote. The Steele County Auditor's office has absentee ballots available through May 13th at 5 pm. The auditor's office will be open Saturday, May 11 from 10 am to 3 pm as well.
School tours are being offered from 8 - 10 am on April 13, April 27 and May 11. Anyone with questions can call the school district at 507-444-8610 or the auditor's office at 507-444-7410.
In other news in the "Tuesday Talk" release, chamber members attended the celebration of life service to honor former President/CEO of the OACCT Jonathon Zierdt who passed away from cancer March 27 at the age of 52. Chamber Ambassadors attended in their green jackets and made a donation to the JZ cancer fund.
The chamber announced the dates for the Downtown Thursday events for this summer. The program debuted in a successful manner in 2018 with a large crowd taking in the entertainment and art booths. The dates for 2019 are June 6, July 11 and August 1 from 4 - 8:30 pm each time.