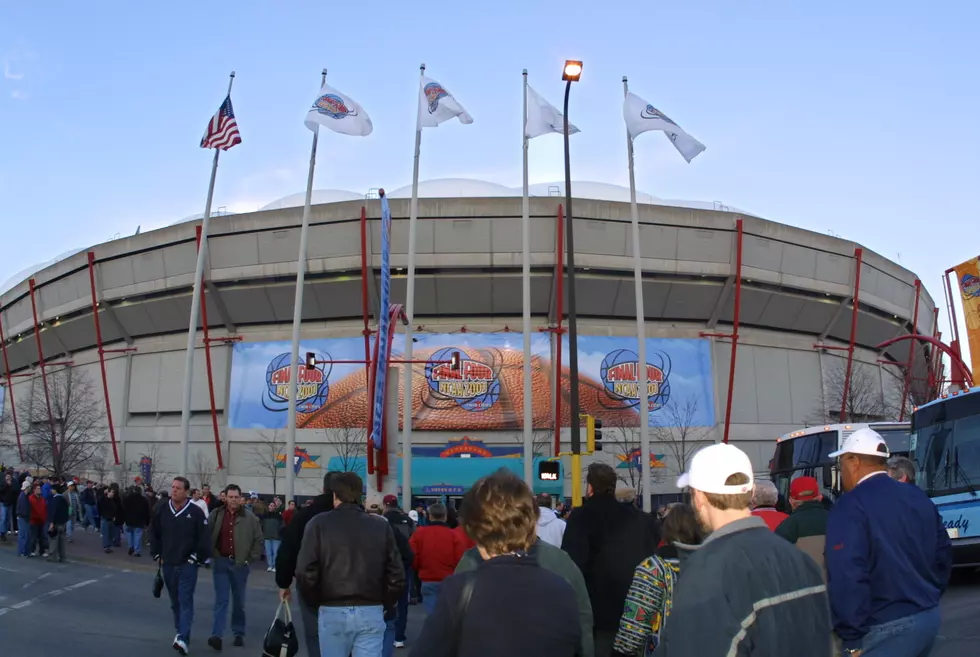 Remember the Last Time the Final Four Was Held in Minnesota?
Brian Bahr - ALLSPORT / Getty Images
As we get closer and closer to this year's Final Four college basketball championship at U.S. Bank Stadium, do you remember the last time the tournament was held here in Minnesota?
To find the last time the eyes of the college basketball world were focused here on Minnesota, you don't actually have to go back all that far. In fact, unlike the 26 years between the time the Super Bowl was held here (1992 to 2018), you only have to go back 18 years to find the last time the Final Four was held here in the Land of 10,000 Lakes.
It was April 2nd, 2001, when Duke beat Arizona to win the NCAA Division I Men's Basketball Championship, in a game held at the Hubert H. Humphrey Metrodome in Minneapolis. Before that, you have to go back to 1992 to find the last time Minnesota hosted college basketball's big game (which was also held at the Metrodome.)
So what was going on in early April of 2001? Well, I was hosting a morning radio show in Eau Claire, WI. Terrorism wasn't on our collective minds much, as the attacks of 9/11 were still 5 months away. George W. Bush was in the White House, having prevailed in the drawn-out presidential election of November 2000.
Gas was a bargain back in April 2001, costing a mere $1.05 a gallon. And, on the radio, according to Billboard.com, Jessica Andrews had the number-one country song, with "Who I Am." (Before her, Diamond Rio's "One More Day" held the top spot.)