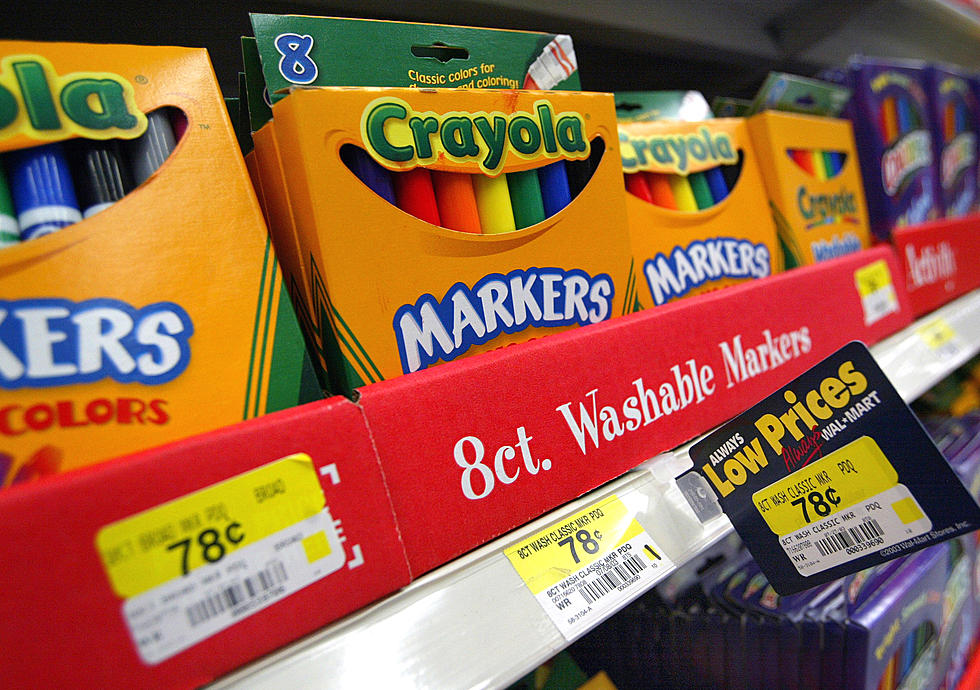 OH NO! School Supply Lists Are Already Out
Getty Images
Usually I don't start seeing school supplies in stores until after the 4th of July. Not only have I been seeing crayons, notebooks and folders displayed prominently on store shelves, but some schools have already started publishing their back to school supply lists.
Enter your number to get our free mobile app
For some parents, this is awesome. They're giddy about sending their children back to school. For those parents, it's a sign of freedom. But, for some of us (me) this is the biggest sign that summer is on the down swing and fall is at our doorstep.
The Sauk Rapids-Rice High School back-to-school supply list was just published online Thursday. Too soon, Sauk Rapids (I love summer). You know how some people are passionate about not celebrating Christmas until the turkey is cut? Well, that's how I feel about school supplies and the 4th of July. I don't want to think about fall until our red, white and blue celebration is over.
Several online commenters wanted to know if the recently released school supply list was a subtle sign that students would be back in the classroom putting an end to distance learning.
Amy Rose asked, "Does this mean they will be in the classroom in fall?"
Karissa Daiker wrote, "In school or distant learning isn't up to the district. It's up to MDE...go and o the survey to make your voices heard."
Sauk Rapids-Rice School District did offer up this information as it pertains to how students will be learning in the 2020-2021 school year;
"The district will communicate more specific information as it relates to Sauk Rapids-Rice families, students, and staff by the week of August 10, 2020. While we understand that everyone would prefer information and direction sooner, we do appreciate your patience as we work to ensure the safety of students and staff as well as provide a quality education experience."
There's no word on where students will be doing their learning this upcoming school year, but you can start getting prepared with all the supplies your student will need from home or in the classroom.
Most Expensive Home For Sale In Central Minnesota
Most Expensive Home For Sale In Central Minnesota