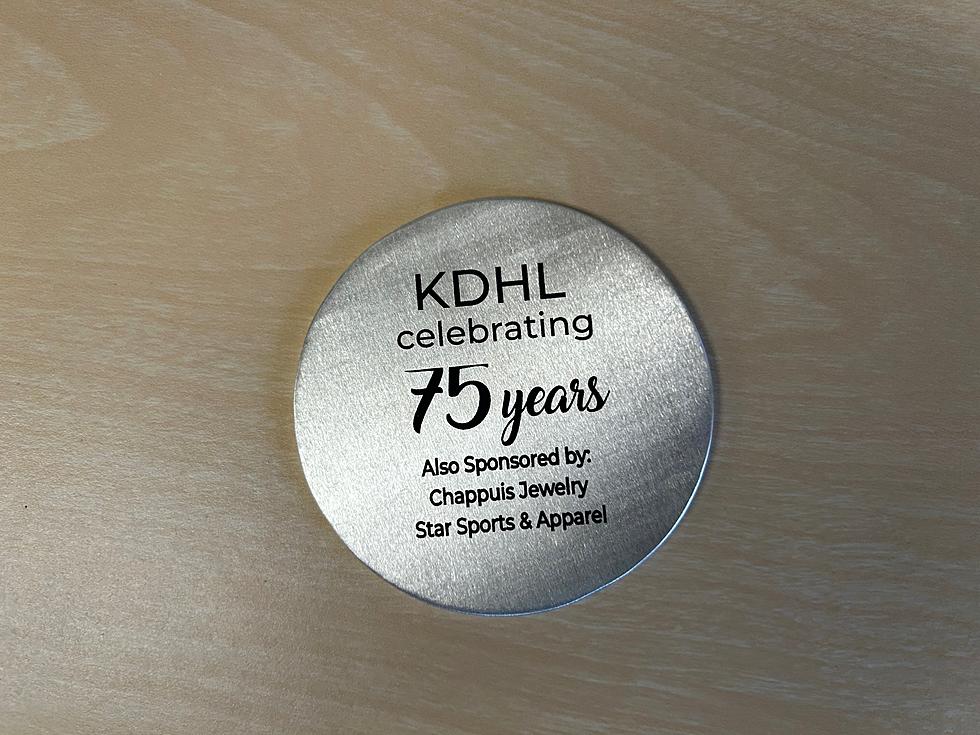 KDHL Medallion Hunt Rules 2023
KDHL 75th Anniversary Medallion 2023. Photo by Gordy Kosfeld
The Medallion Hunt, has been a KDHL Radio tradition during Faribault's Heritage Days. Clues begin Wednesday, June 14, 2023.
Listed are the rules of the hunt.
Medallion must be on public property in Faribault. When you locate the Chappuis Jewelers silver medallion decorated by Star Sports and Apparel, bring it to the KDHL studios at 601 Central Avenue.
You must be wearing a Faribault Heritage Days button to receive the prize package valued at approximately $500. If you are not wearing a button you receive $25 cash.
Employees and their immediate family members of Townsquare Media, Chappuis Jewelers and Star Trophy are not eligible to win.
You get a head start on the competition by listening to KDHL 920 AM or checking www.kdhlradio.com for the clues.
Each day the clue will be given first during the 7:05 a.m. news report and will also be posted on kdhlradio.com.
Here's another tip to get a jump on the competition. Download the FREE KDHL app.
The first clue will be delivered Wednesday. June 14, 2023.
The clues will be posted via the app 7:30 each morning. In addition, the clues will be displayed in the front window of KDHL at 8:30 a.m.
The clues will be given on KDHL several times throughout the day.
It should be noted this year's medallion will be a special collector item because it contains the 75th anniversary of KDHL wording on the medallion in honor of the Mighty 920's anniversary of existence.
Happy hunting!