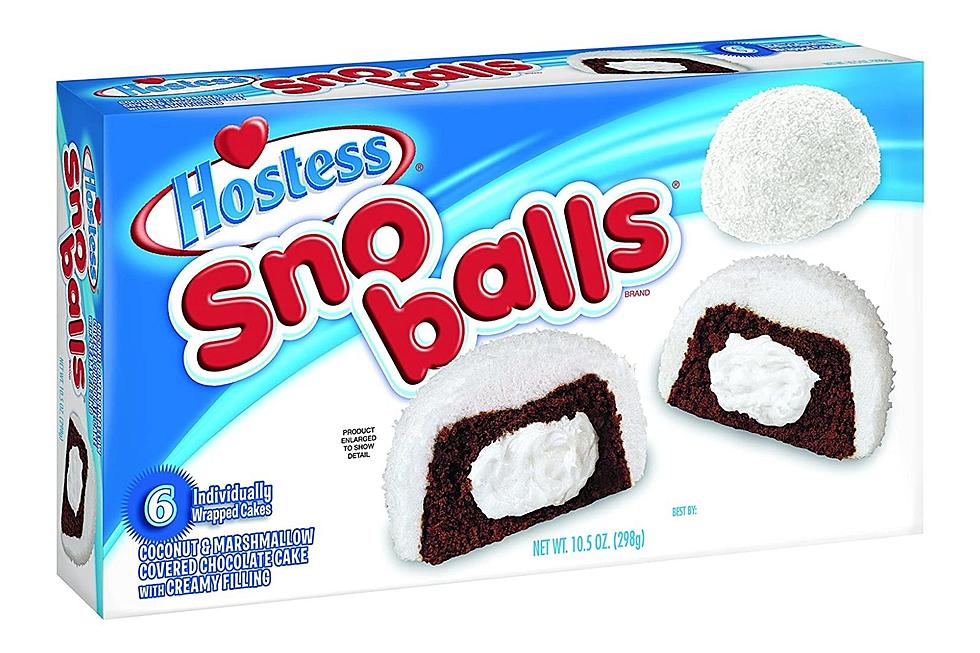 Hostess SnoBalls Recalled Due To Unlisted Allergens
Hostess/Sourced from Amazon
A popular snack-cake is being recalled over the potential for allergen concerns.  Hostess Brands, LLC - the manufacturer of Hostess SnoBalls has issued a voluntary recall for their product that was packaged on March 13, 2021.  The concern is that the packaging doesn't list 'coconut' as an allergen, and the SnoBalls contain the ingredient. The SnoBalls were inadvertently sent out in packaging that as intended for Hostess Chocolate CupCakes - and as such - does not list the coconut ingredient.
Due to the nature of this mis-labeling, customers are urged to look at the packaging carefully.  While the recall is on the SnoBall product, it will be in packaging that claim to be the Chocolate CupCake product.  This could cause confusion.  The allergen concern is tied to the fact that coconut is used as an ingredient in the SnoBall product.
According to details released by the United States Food and Drug Administration, the the recalled Hostess SnoBall products were sold to convenience stores, dollar stores, and distributors throughout the United States. The company is doing their best to get the word out to the general public. At the present time, there have been no reports of illness or reactions.
Here are the specifics in relation to the recalled product:
Product name:  Hostess SnowBalls (single-serve)
Item UPC:  888109010096
Batch: I031321000
Best By Date:  May 27, 2021
At this time, no other varieties of Hostess SnoBalls are involved in the recall or believed to be affected.
Consumers who have the Hostess SnoBalls in their possession are asked to not consume them.  Questions can be directed at the Hostess hotline:  1-800-483-7253.  You can also look for additional information and updates on their website; click here for more information.
LOOK: Here are copycat recipes from 20 of the most popular fast food restaurants in America
CHECK IT OUT: See the 100 most popular brands in America
KEEP READING: 3-ingredient recipes you can make right now