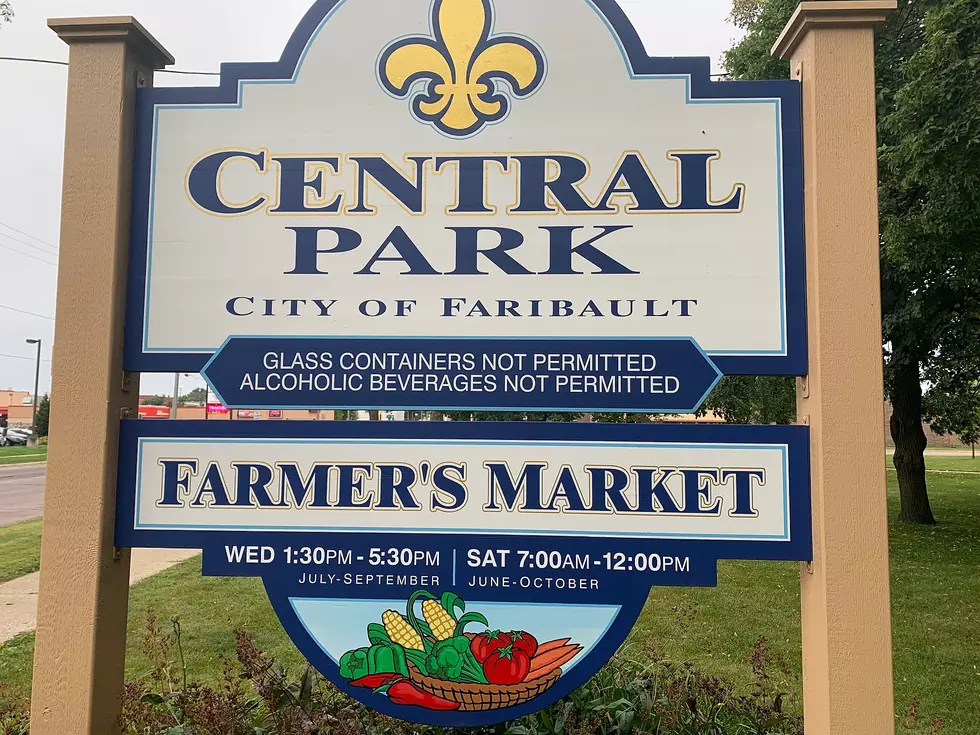 Faribault Park And Rec Announces 2021's "Concert In The Park" Line-Up
Image Credit: Gordy Kosfeld/TSM
Grab a lawn chair, strap on some sandals, and apply some sunscreen and bug spray as Faribault's Park and Recreation Department announced the 2021 Concert in the Park line-up recently and it will leave you singing a happy tune that live music is back after a year the world went silent thanks to COVID-19.
The summer concert series begins on June 10 and runs through August 19th with many of the shows happening right in the heart of downtown Faribault in Central Park at the bandshell, please note that the last concert won't be at the Central Park bandshell it will instead be at the River Bend Nature Center.
Here is the line-up for this summer according to a news release from the City of Faribault:
June 10 - Back Up & Push 
Inspired by the music of first-generation bluegrass visionaries, Back Up and Push brings to the stage an infectious enthusiasm for a straight-forward and unvarnished traditional bluegrass sound.
June 17 - Gold Star Band
The Gold Star Band is a group of six Mankato-area musicians who love playing classic and current country music.
June 24 - Little Chicago
Little Chicago is a cover band for hits of the 1960s and 1970s, based in New Prague, with a focus on pop/rock music, with a smattering of country.
July 1 - Tony Rook Band
Original music is their focus, with over nine original hits in their recently released album, Reflections. Their sound highlights tight trio vocals and complex harmonies; on stage, this band gives a high-energy performance that brings a universal appeal to the world of bluegrass.
July 8 - Roe Family Singers
The Roe Family Singers mix original music and contemporary takes on old-time, traditional, and gospel tunes into one roiling & rollicking river of fresh yet familiar American music.
July 15 - Everett Smithson
Zydeco (swamp rock), blues, rock-a-billy, and roots music is the focus of this band, which has a soulful creole flavor that will bring a party atmosphere to any show they play.
July 22 - Eclipse 
This talented and entertaining duo has a crowd-pleasing repertoire that will take you on a nostalgic musical journey.
July 29 - Dee Miller Band 
From her early days as a child listening to her mother singing the blues around the house in Maplewood, MN, Dee has been a singer.
Aug. 5 - Bend in the River Big Band
Bend in the River is currently one of the Twin Cities' top jazz big bands.
Aug. 12 - KidsDance
KidsDance has a format that can target all ages - toddler, teen & everyone in between.
Aug. 19 - Jivin' Ivan and the Kings of Swing
Listen, or dance to a swing combo that lights up the stage and gets your feet moving. Jivin' Ivan's concert is now at Central Park to conform with social distancing according to Faribault City Hall.
Most of the concerts will start at 7pm, some of the shows might be earlier or later, so be sure to follow the City of Faribault for more information on any time changes.
9 Strange Ghost Towns Within 100 Miles of Rochester, Minnesota
Ghost towns are interesting to learn about and there are many around Minnesota. But here are 9 ghost towns that are all within 100 miles of Rochester, Minnesota. Most of them are actually within an hour.