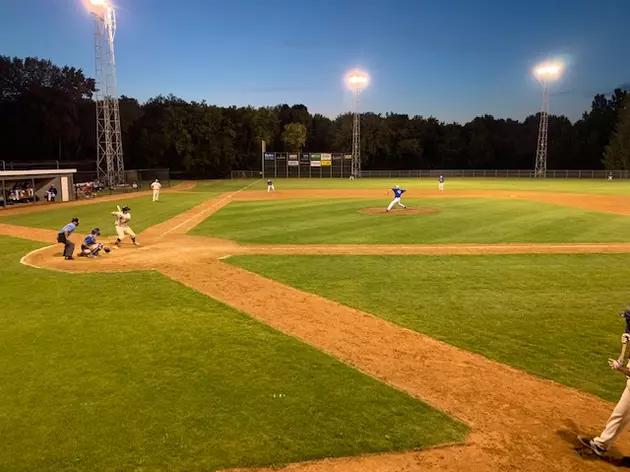 Faribault Lakers, St Patrick Irish To Be Featured On Twin Cities News Stations Town Ball Tour
Jack Helgeson Delivers Pitch at Bell Field. Photo by Gordy Kosfeld
Last night was the first night of what has become an annual Town Ball Tour for Fox 9 in the Twin Cities. Fox 9 was out in Waconia for the game against St. Boni's. Coming up on the weekly tour there will be stops planned in St. Patrick and Faribault according to Fox 9 and echoed by the Minnesota Baseball Association.
The tour runs through the 3rd week in July with an off week the week of the Fourth of July. Fox 9 plans on stopping out in St Patrick on June 23rd, and Faribault on July 21st.
According to St. Patrick's schedule, that game will pit the Irish against New Market Muskies. Both teams have been pretty dominate in the DRS in recent years.
In July, the Faribault Lakers will be hosting the Rochester Royals during the Town Ball Tour at Bell Field.
The tour focuses on the community and of course the team. Last night a father and son were spotlighted by Fox 9 as they are a pitcher and bat boy for the Waconia Lakers, and how they 'play essential roles'.
Another fun aspect of the tour is that is brings more attention to the game of baseball and elevates Minnesota's town ball leagues and teams to an audience in the Twin Cities that doesn't really know or understand that there is more baseball out there to enjoy other than the Twins and the Saints.
Best of luck to all teams being featured by the tour this year, and make sure you show up to the ballpark this summer and enjoy the sun and the sounds of America's pastime.
Top 10 Favorite Sounds Heard in Minnesota