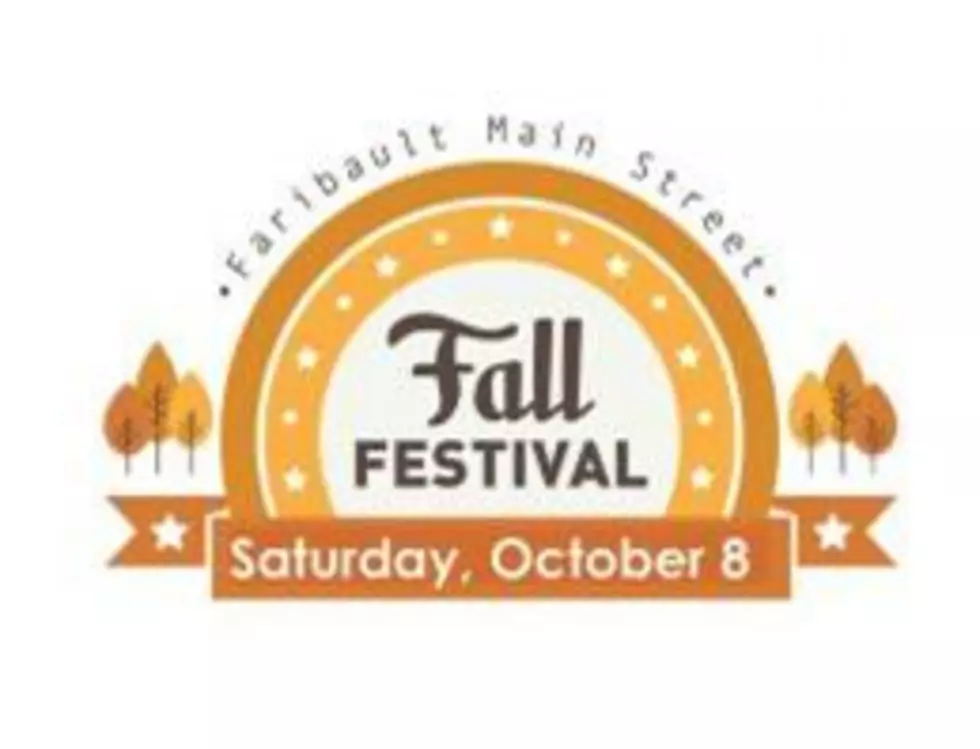 Fall Festival Fun Planned in Downtown Faribault
Image Provided
Mark the calendars and grab your little ones for some family fun in downtown Faribault on Oct. 8 from 12-3PM! The Faribault Main Street program is hosting the annual Fall Festival and Chili Contest and has a lot of fun things in the works.
The event gets underway at noon with a children's parade that starts at the library and marches its way down Central Avenue. Kids are invited to bring their bikes to ride along the way, and wear costumes; strollers and wagons are also welcome. After the parade, there will be free and secure bike parking available, allowing kids to do some trick or treating downtown and participate in the children's activities. The Paradise Center for the Arts will be giving spooking tours in the basement at no cost! To add even more fun to the day, there will be unicycle shows!
The annual chili contest also gets underway at noon. Contestants must be set up by noon, and are responsible for bringing their own table, chair, extension cords, decorations and anything else they might need. Participants must make three gallons of chili and cannot use rice or fillers, and have two servers. Serving will take place from noon to 2PM, with cups, spoons and ballots provided. Voting will determine the best chili, and the best decorated booth, so get creative! For more information and to register, call (507) 334-4382
Don't miss out on all the fall fun in downtown Faribault!