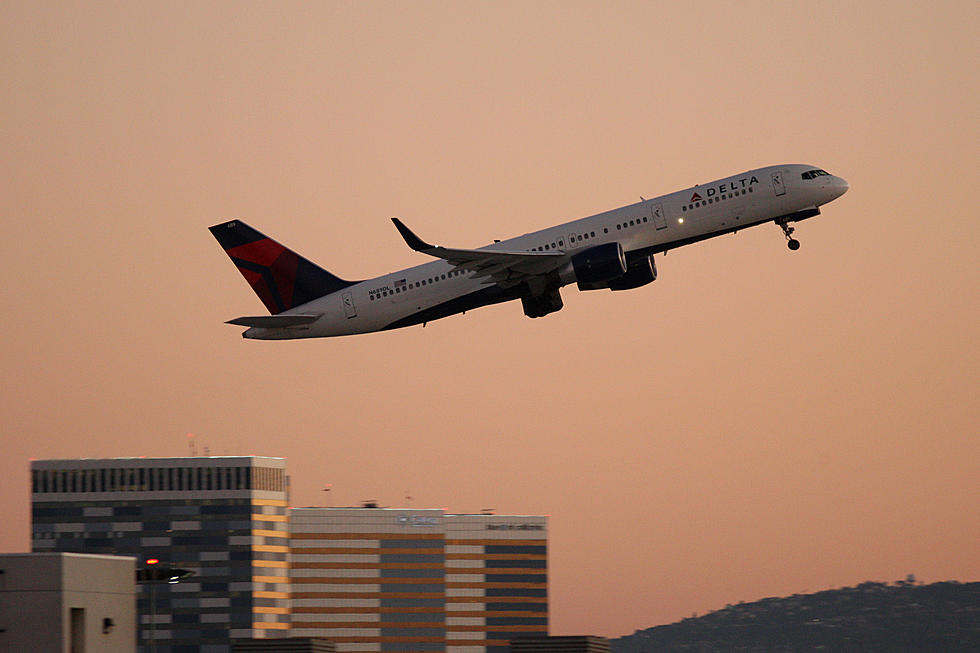 Delta Will Stop Blocking Middle Seats on Flights Soon
Getty Images
Delta is the last airline in the US to stop blocking the middle seat. They put this rule in place in April of 2020 and while some airlines put a similar rule in place for a short period of time or never, Delta has kept the rule throughout the pandemic. Until now.
Delta's CEO announced that beginning May 1st people will be allowed to sit in a middle seat again, according to a statement on Delta's website. They made the decision to put an end to this policy because of the number of people receiving the COVID-19 vaccines currently. Their CEO said,"'nearly 65 percent of those who flew Delta in 2019 anticipate having at least one dose of the COVID-19 vaccine by May 1'".
Secretly I was hoping they'd just do away with the middle seat forever, but I guess that's how it goes when you run an airline, you want to sell as many seats as possible. Sigh.
They also said in their statement that masks will continue to be required on flights and "Delta's industry-leading cleanliness standards will remain in place." They rely on experts at Mayo Clinic, Emory, and Delta's Chief Health Officer Dr. Henry Ting to guide their decision-making now and in the future of the pandemic.
It's kind of weird thinking about things like Delta's middle seat policy going away. It's the end of an era in this pandemic (thank goodness). But do you remember how dramatically the tourism industry was affected by the pandemic about a year ago? Keep scrolling to take a look back in pictures.
See Striking Photos of the Tourism Industry During COVID-19