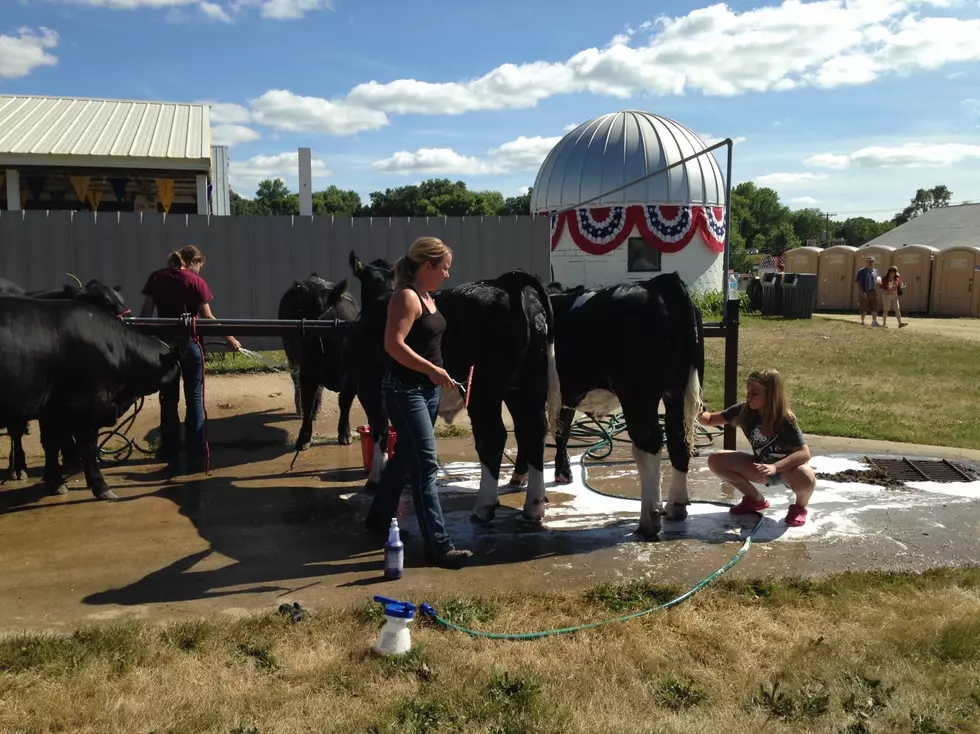 Cannon Valley Fair Opens Saturday
Picture from 2016 Cannon Valley Fair- photo by Jerry Groskreutz
The 102nd Cannon Valley Fair in Cannon Falls officially kicks off Satuday, although Friday is entry day at the fair. The Goodhue County Board of Commissioners also meet in the pavillion beginning at 10AM Friday.
KDHL Radio will be broadasting from the fair Friday afternoon from 3-4PM to get a preview of one of the last remaining community fairs in the state. I'm looking forward to a great afternoon and I know the Fair Board is hoping for good weather.
There really is something for the whole family.
Entry day Friday is from noon to 7PM for open class exhibits and 2-7PM for 4-H building exhibits and judging. Livestock entry is Saturday from noon to 7PM.
A kid's power pedal tractor pull is near the grandstand.
Goldstar Amusement Rides are from 1-11PM each day of the fair Saturday through Tuesday. Advance wristband sales are available for $17 each at Althoff's Hardware in downtown Cannon Falls through Friday.
Admission to the fairgrounds is $4 per person per day Saturday, Sunday and Monday, and a season pass is $10. Tuesday, July 4, is free grounds admission day. Parking is free.
Minnow races are 1:30PM and 3:30PM Saturday and Sunday.
The Saturday tractor pull registration is at 2PM with the grandstand event beginning at 4PM.
The Stardust Circus has performances Saturday, Sunday, Monday and Tuesday at 2PM, 4PM and 6PM. With many circuses going out of business, who knows how long you'll be able to enjoy one.
Monday is Day Care Day with a lot of fun events planned.
From 10-11AM, Cannon Falls fire, ambulance and police vehicles will be on the grounds. Ronald McDonald hits the Free Stage at noon, the Rad Zoo is on the grounds at the Pavilion from 11AM to 5PM. A Demo Derby is in the grandstand at 7PM.
Following one of the biggest parades on the 4th of July in southern Minnesota, which starts at 11AM Tuesday, the traditional Harness Horse Races are in the grandstand on the fairgrounds at 2PM and there is a very good fireworks show at dusk.
Free Stage entertainment includes Skitzofonik at 8PM to midnight Saturday. Fire at the Falls is 7-11PM Sunday evening. Hitfaced Band is on the Free Stage from 9PM to Midnight on Monday. Tuesday from 6-9PM the Dave Carpenter Contriband takes the stage.
Tuesday is Veteran and Senior Citizen Day, with free admission on the grounds that day.
It's always super fun and a bit of a tuneup fair for the Goohue County Fair in August.
I'm looking forward to our broadcast Friday afternoon from the open class exhibit building.
I hope to see you at the Cannon Valley Fair in Cannon Falls.