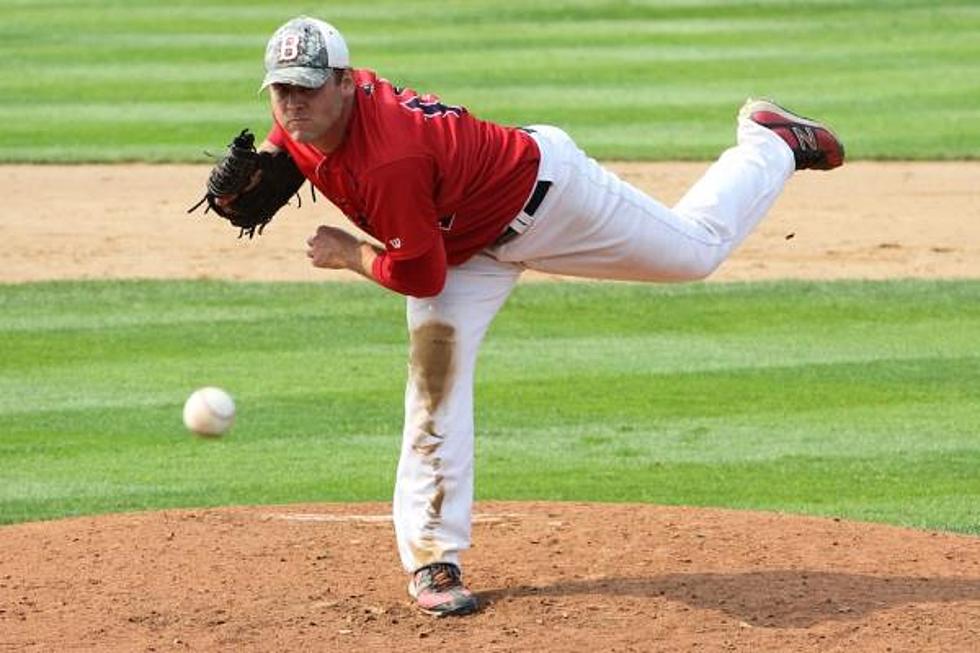 Cannon Falls vs. Eagle Lake Young Team vs Veterans
Keith Meyers Pitching September 5, 2015 State Amateur Baseball Tournament.
The Cannon Falls Bears are participating in their 21st State Amateur Baseball Tournament.  The Eagle Lake Expos have never been to the Minnesota Baseball Asscoation State Tournamente before.
The two teams collide at 11 Sunday morning in Chaska.  The Expos have 7 players on their roster 20 years of age or younger.
The Bears have Rich Burr, still hitting and playing very well at third base with over 30 years as a Cannon Falls amateur baseball player.
Keith Meyers has been with the Bears since 2004 according to his business website.  He threw two shutouts in two games pitched at the Region 5 Tournament helping the team advance to this weekend.
Jared Woodward has been with the team over a decade.  Bubba Brintnall has been with the team nearly 2 decades.  I think you get the idea.
The Eagle Lake amateur team was started in 2018.  Their Manager is Nate Gibson.
This year the Expos entered the Region 6 playoffs with the #12 seed after a 4-10 League season in the 13/60.  The Waterville Indians won the regular season title with a 12-1 mark.
Eagle Lake defeated Waterville in the Indians ballpark in the semifinals.  The game ended 1-0 with 17 year old Matthew Werk of Mankato East Cougars fame hitting a solo home run in the 10th inning.  Tom Funk of Mankato pitched the shutout.
Werk hit the game winner with two strikes and two outs in the inning.
There are some very good athletes on the Eagle Lake team.  Future Division I baseball and Division II football players according to Gibson.
I'll be broadcasting the game on KDHL Radio, 920 AM and the KDHL app at kdhlradio.com.  Coverage will begin about 10:50 a.m. Sunday at Chaska Athletic Park.
Did you live in any of these communities?
The 100 Best Places to Live in the Midwest
Some more interesting information.
LOOK: Here are the best small towns to live in across America