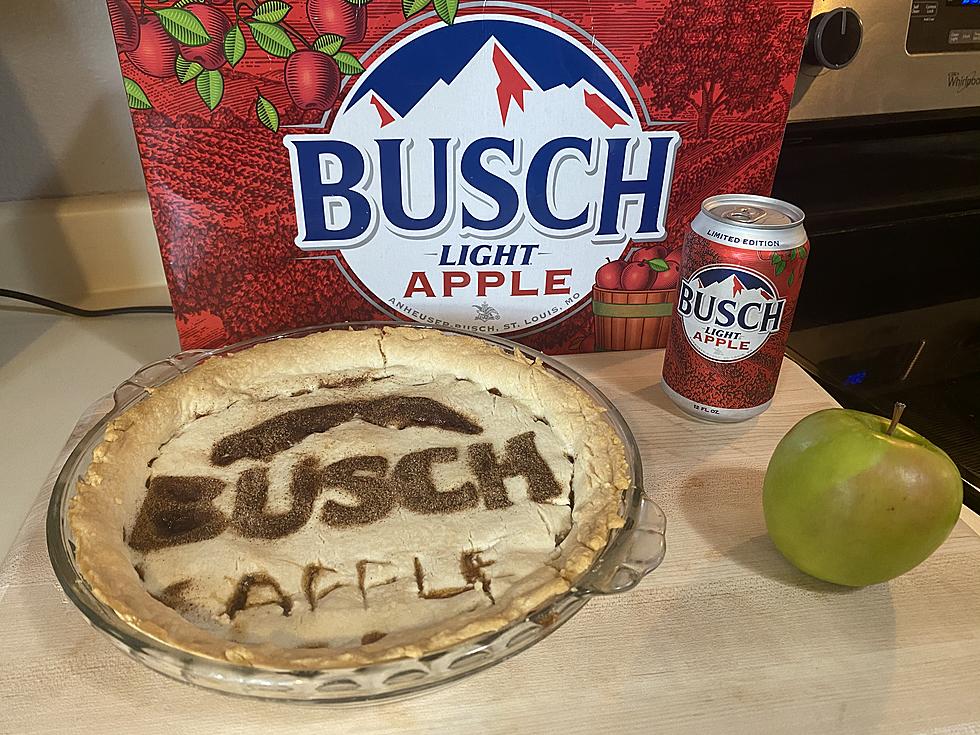 Busch Light Apple Is Back in Minnesota, Here is How to Make It Into a Pie
Abbey Minke
With open arms, we welcome back Busch Light Apple to liquor stores across Minnesota. When this was released last year it changed my life. Not only was it the perfect beer to close out lake season and kick off fall, but it also made a killer pie.
Most normal people would say, "beer doesn't belong in a pie." But the second I cracked open my first can I knew it did. After a little bit of experimentation, and a trial pie or two, I nailed the perfect pie filling using Busch Light Apple.
Ingredients:
1 can of Busch Light Apple
3 medium-large Granny Smith Apples (peeled and sliced)
1 cup of white sugar
2 Tbsp of brown sugar
1 heaping tsp of cinnamon
1 1/2 tbsp of corn starch
1 tsp of lemon juice
2 pie crusts (I use pre-made store-bought)
1 tsp of melted butter for brushing the edges of the crust
Preheat oven to 350, and add bottom crust to greased pie pan. Pre-bake bottom shell for 6-7 minutes.
In a saucepan over medium heat, slowly bring Busch Light Apple to a low boil. Once thick foam forms on the surface, add in 1 cup of white sugar, stir to dissolve.
Once the sugar is fully dissolved, add in the peeled and sliced apples, and lemon juice, cook until softened. Once at desired texture, turn heat to low add in the brown sugar and cinnamon, and stir to combine.
When sugar is melted, add in corn starch to thicken. Stir well.
Add pie mixture to bottom crust spoonful by spoonful, pouring excess liquid into a separate container for use over ice cream, or another dessert.
Add top pie crust ensuring it is vented to avoid a pie explosion. Brush edges with butter and sprinkle with cinnamon and sugar if desired. Bake at 350 for 30-35 minutes.
Let cool, and serve with whipped cream and Busch Light Apple.
Let me know if you end up making this pie, I'd love to hear your thoughts on it!
27 Things All Minnesotan's Have in Their Junk Drawer
20 Things the World Should Thank Minnesota For