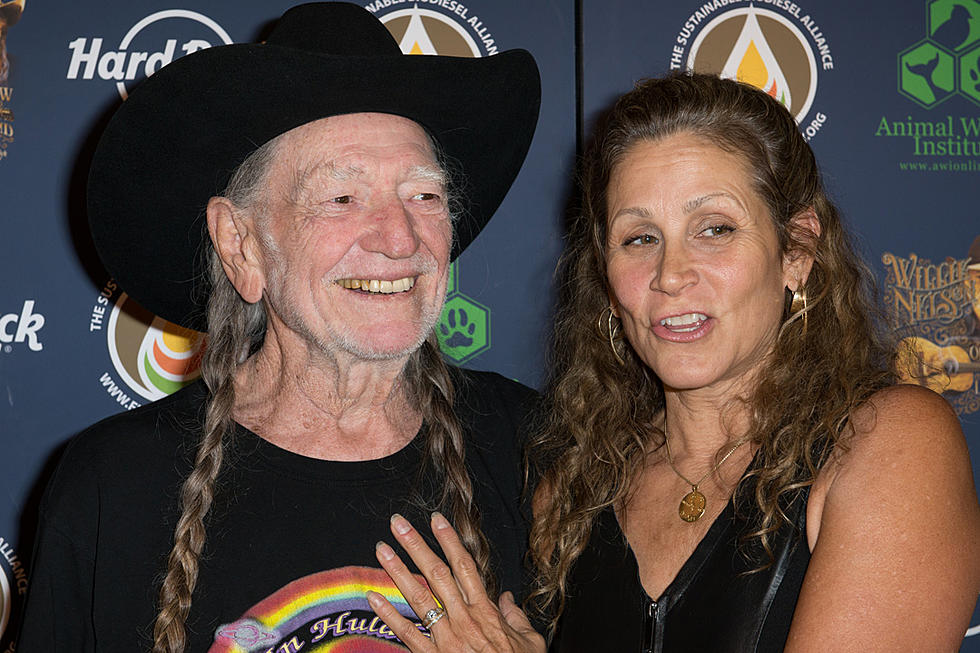 Willie Nelson's Wife Releases Her Own Line of Weed Products
Mike Pont, Getty Images
Willie Nelson's wife, Annie, is piggybacking on the singer's marijuana advocacy with the announcement of her own business, Annie's Edibles. As a branch of the singer's cannabis company, Willie's Reserve, Annie's Edibles makes its debut with artisan chocolates the first product.
Currently available at select dispensaries in Washington state, the hand-crafted chocolates are made from natural techniques, with the chocolate itself made from "consciously sourced ingredients" and low-heat processes that sustain the product's raw qualities, according to a press release. Whole-plant extraction maintains the richness of the cannabis plant, with the chocolates containing a dose of 5mg of THC.
"I make my infused chocolates for people who want to enjoy gourmet cannabis chocolate in a controllable way. It's important that my chocolates are suitable for those with diet restrictions - whether someone is vegan, has Celiac Disease or gluten allergies, requires a low or balanced sweetener diet or if they have a low tolerance to cannabis they can still enjoy the benefits of my infused chocolates," Annie says of her products. She also utilizes a "Zero Crap Policy" that allows the chocolates to be vegan, gluten-free, environmentally-conscious and 100 percent raw.
Willie's Reserve was launched by the legendary country singer in 2016 that features a line of cannabis products garnered from responsible growers. The products are available in Colorado, Washington and Nevada. Nelson recently made a surprise appearance at the 2017 SXSW Festival in Austin, Texas, after canceling several shows due to illness. He's also set to take the stage at a Merle Haggard tribute concert in Nashville on April 6.
See Willie Nelson Through the Years
Country Stars Wish Willie Nelson a Happy Birthday