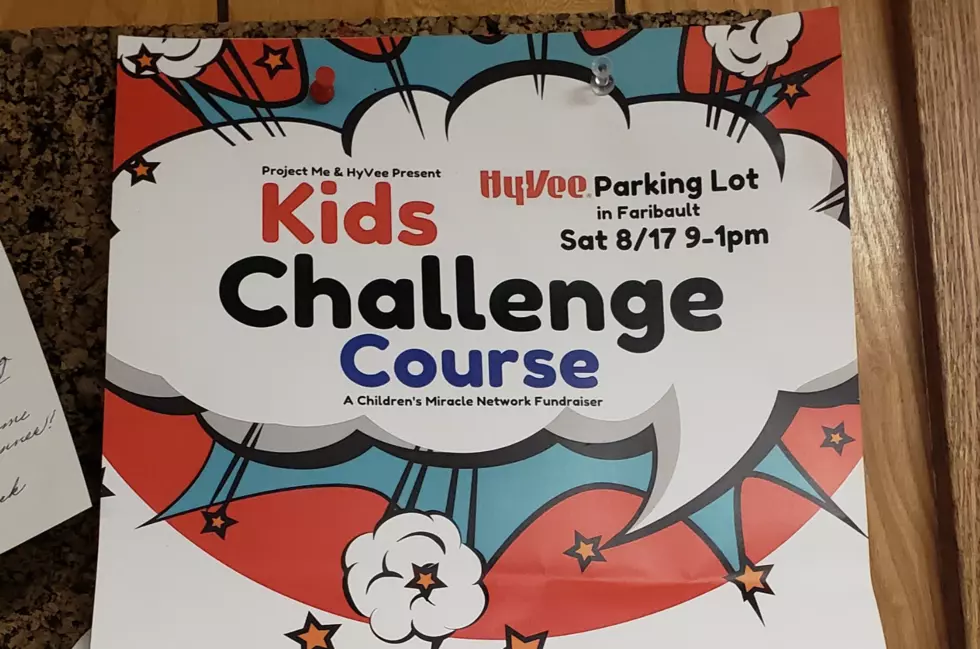 Thousands Raised for Children's Miracle Network at Kids Challenge Course Saturday
Kids Challenge Course
This past Saturday was the Kids Challenge Course. It all took place outside of the Faribault Hy-Vee, right behind the Hy-Vee gas station. There were tons of people there and thousands of dollars were raised for the Children's Miracle Network!
Laura O'Connor was the person who put this whole event together. She sent over some stats on how the event went:
Estimated Total Attendance: 400-450
69% made virtues stickers
30% completed the medallion hunt inside Hy-Vee
44 kids were walk-in registrations
And the moment we've all been waiting for...
Total Raised for the Children's Miracle Network: $4,888.84! That's incredible!
Congratulations to Laura for putting on an awesome fundraising event! I was out there with Power 96 broadcasting, speaking with other businesses that were sponsors of the event, and handing out free shirts and hats. It was great to be there and see the huge success of this event!
Also at the event were Healthy Impact giving out free shakes, Anytime Fitness was doing warm-ups with the kids, and there were appearances from Blippi during toddler hour and Hooperina performed as well.
You can learn more about how to help the Children's Miracle Network HERE!
Hang out with Carly Ross on The Mighty 920 KDHL weekdays 1-5pm!