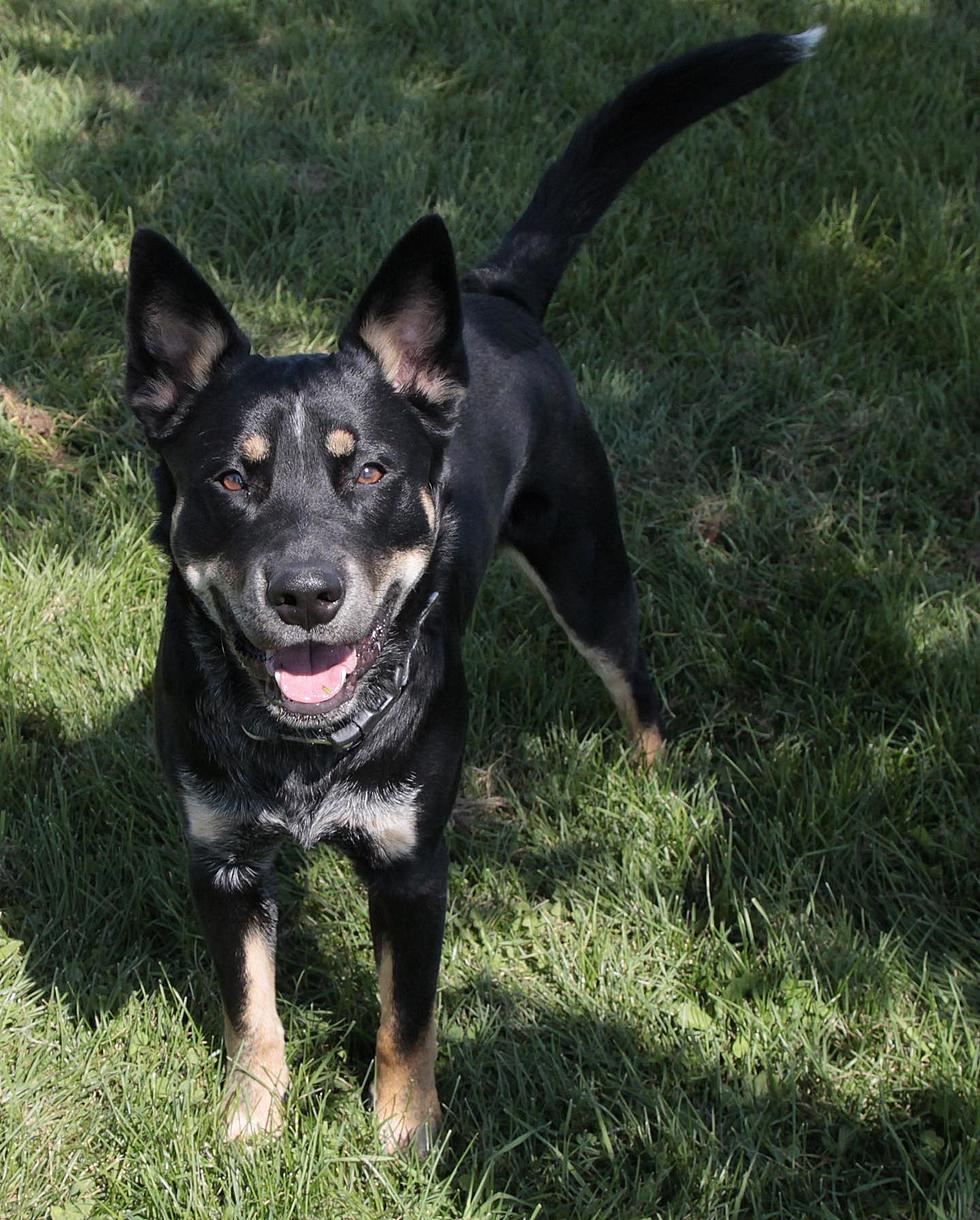 This Enthusiastic Cattle Dog Mix Is Looking For An Energetic Home
Image Credit: Michaela Tews
This week's adoptable animal of the week is an enthusiastic and young cattle dog mix named Baymax. Baymax is thought to be less than a year old and is looking for a home that will stimulate him and help him grow into the dog that he will be, which is one that requires regular exercise and stimulation.
Our friend Michela, a volunteer for the Mower County Humane Society, has more information about Baymax, including where his unique name comes from.
"Say hello to Baymax! Baymax is a cattle dog mix who came to us via our friends at the Rescue Network. He is not yet a year old. His unusual name is what he had in his former home and comes from a Pixar movie. He was originally an owner surrender as he was not doing well with the young kids in the home. Given his breed mix, this is not surprising.
Baymax is a happy and personable guy who needs some training and an outlet for his energy. He is fully vetted and chipped and his adoption fee is $125. Baymax is looking for an active, adult-only home (kids over 10 are fine). He will need some basic obedience training but is intelligent and ready to learn. Herding breeds are not for all people. They can be frustrating but can also be a lot of fun. Agility training and or if you are an active runner this is the type of dog for you! Baymax is ready for adventure!"
A reminder that at the Mower County Humane Society in Austin, adoptions are done via private appointment once an application has been completed and approved. You can find the applications online, here.
Here is another animal available for adoption, Wallace, who is quite striking with his long hair!
Home in Minnesota's #1 Small Town Has Awesome Views of Area State Park
According to Realtor.com the
number one small town
in the country where people actually want to live happens to be in southern Minnesota: New Ulm! So I decided to shop the houses in New Ulm and found this one that has great views of Flandreau State Park.
13 Odd Water Towers Around Minnesota that Will Make You Do a Double-Take
We know there's the ear of corn water tower in Rochester, Minnesota, but there are plenty of other odd water towers throughout the state that will make you do a double-take.