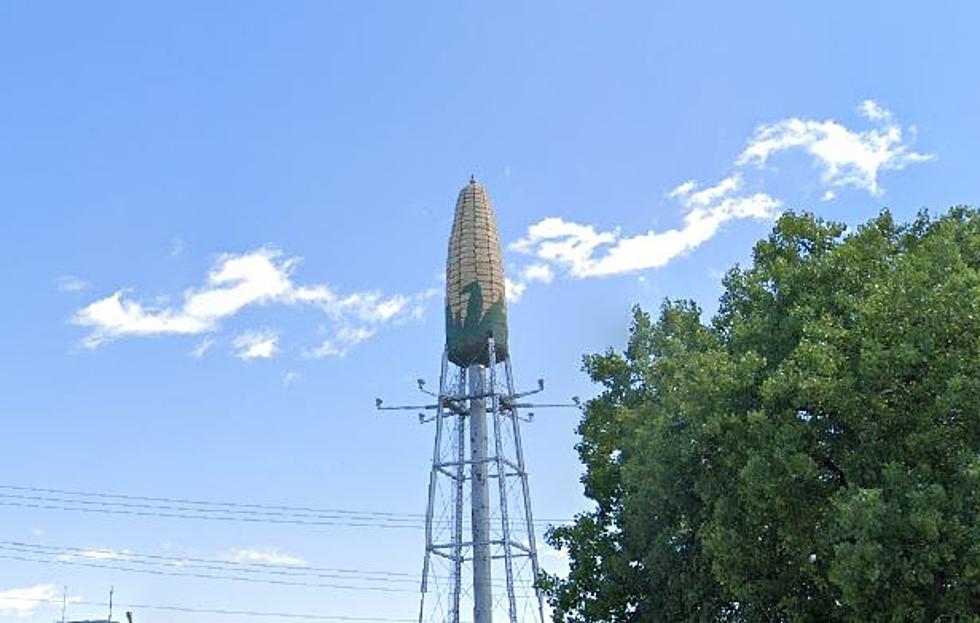 The Ear of Corn Water Tower Loses Out on 'Tank of the Year' To Another Minnesota City
Google Maps
It was close, but no cigar for Olmsted County's Ear of Corn Water Tower.
While the water tower took home the People's Choice award, when it came to the official 'Tank of the Year' the corny tower came up short to a water tower in another Minnesota city.
While the Ear of Corn Water Tower in Rochester was the only water tower to receive over 5,000 votes in the People's Choice vote, the Moorhead water tower took home the title of 'Tank of the Year'. The Ear of Corn Water Tower has no kernels to lose sleep over, as the Moorhead water tower does look great. The colorful wrap around the tower was completed in July of 2021, according to Tnemec.
Here is what Tnemec said about the tank:
When the City of Moorhead asked the community what they loved best about their town, the responses were overwhelming. In order to incorporate all their favorite attractions and activities, they needed more than a simple logo, so they ended up creating an energetic, colorful wrap-around mural that now covers Moorhead's 750,000-gallon composite elevated tank on the southside of town.

 
You can see all of the amazing designs that had a shot at the 'Tank of the Year' in the video from Tnemec Company's YouTube page above.
Even though the Earn of Corn Water Tower may not have taken home the official prize of 'Tank of the Year' it was still an impressive run for the tower to go from 10th place, to first, in a matter of one week to win the People's Choice.
Minnesota Home Built Into a Hill for Sale with Amazing Rooftop Deck
A unique home is for sale in Burnsville, Minnesota. The home was built into a hill and because part of the yard is on the roof, it also has an amazing rooftop deck.