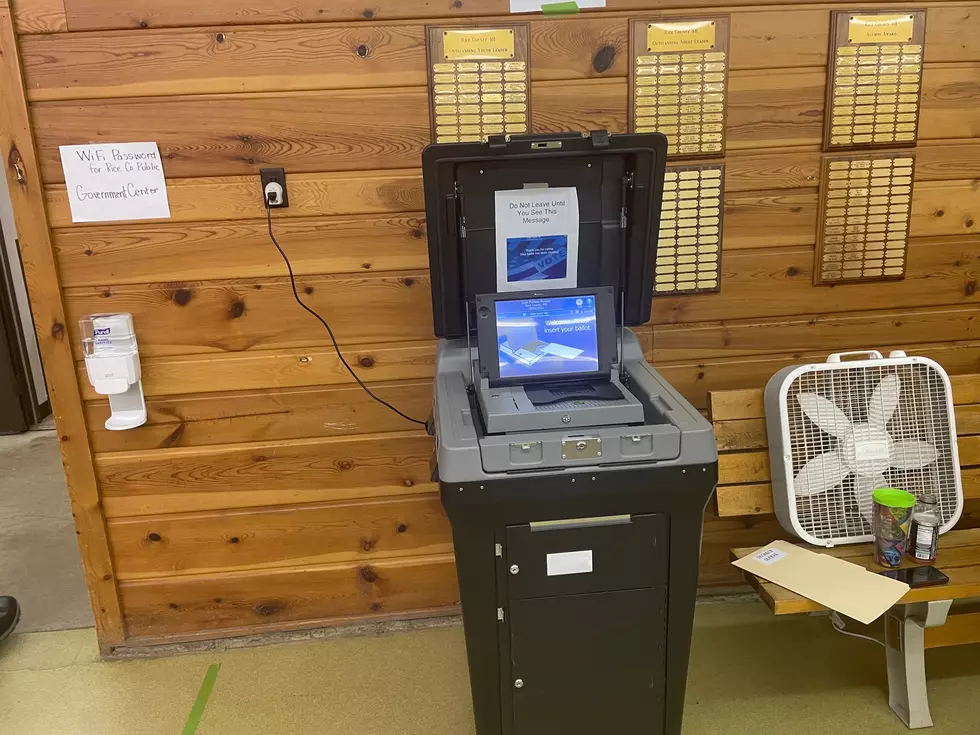 Temple and Hoisington Move to General Election
Rice County Election Voting Machine. Photo by Gordy Kosfeld
The results have been lightning quick in Rice County with the two precincts in for the Rice County Commissioner District 3 seat.
Incumbent Dave Miller will not be moving on to the General Election.
Voters cast 560 votes for Gerald G. Hoisington and 425 for Sam Temple.  Miller garnered 318 votes and Steven J. Hauer 52.
All votes have been counted in the 8 precincts included in the At-Large Northfield City Council representative.  The results are:
Davin Sokup  1,103 (41.84%)
Thelma Estrada 799 (32.31%)
David Delong 734 (27.85%
The polls have closed in Minnesota so keep coming here for updated reports throughout the evening.  We will concentrate on local results with a final recap of state office results at the end of the evening or possibly early morning depending on when the final results are tabulated.
Remember during the Primary Election in Minnesota you can not cross party lines.  You must vote one party for State and Federal offices.  Local races are non-partisan.  In most cases you were asked to vote for one person in those races.  The top two vote recipients will move on to the November General Election.
When I voted in Precinct 1 at the Dean Curtis 4-H building on the Rice County Fairgrounds in Faribault I was told they were steady "for a primary."  Traditionally voting is not even close to General Election turnout.